Watch This Brief Video Welcome & Overview From The Owner
Your Luxury Villa in France: In Summary
>> Covid Info
Christmas Rental – Maison a Noel a Louer en Dordogne 2020
Watch the video below of this beautiful large perfect rental in Europe.
Dordogne Holidaymakers Appreciation
WHERE IS THIS STUNNING DORDOGNE HOUSE?
In layman's terms, we are about three-quarters of the way down France and about one quarter of the way in from the west / left coast.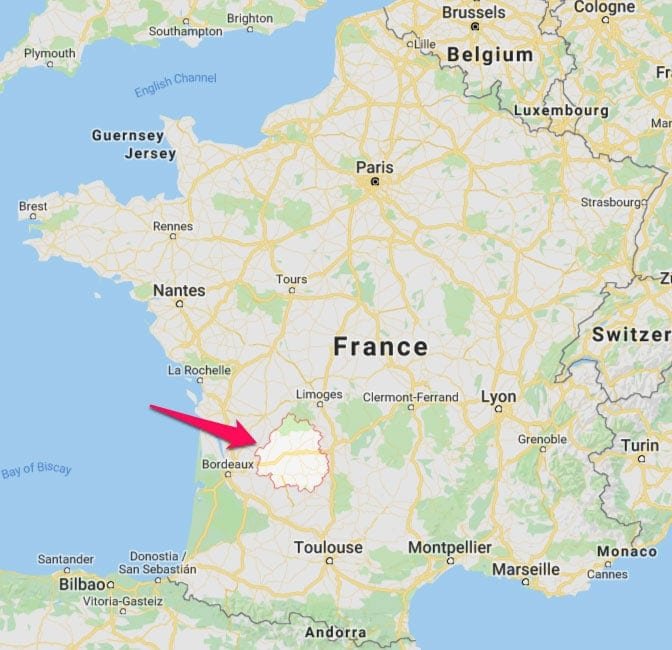 For for details on where we are and how to get there click here.
Luxury Villas are Hard To Find
We are not listed on Gites de France in Dordogne because we feel properties like ours offer more value and less price to you by being direct, by not suffering the advertising fees, and showing you everything there is to see of these. Our ratings and reviews show we look after you.
The property owner Duncan Ritson-Elliott is British, from England, so speak English; he also speaks good French, and is happy to book restaurant reservations if you need. The owners are off-site so the property is all yours for your stay. Book now or check availability.
THINGS TO DO IN THE REGION
There are many things to do and enjoy locally, from wine tasting to watersports. See our page of things to do locally here.
MORE ON THIS DORDOGNE HOUSE
The luxury villa sleeps up to 14 people, and offers a superb swimming pool for all the family.
Gite in the Dordogne With Pools
Searching for luxury gites Dordogne with pool ? This is what you need.

Frequently Asked Questions About This House
You can soak up the lazy summers with our painting holidays in France.
LIVE WELL ! You can call us with any questions you may have, for holidays next year. We recommend you check your dates and get in touch with us; contact me on Contact page here or send an email. Or check the availability here.
Luxury Villas South France | Large Rentals | French Villas | Luxury Villas France | Gites in the Dordogne with Private Pool | Family Friendly Gites South West France | Amenities | Villa France Swimming Pool | Autism Friendly Holidays