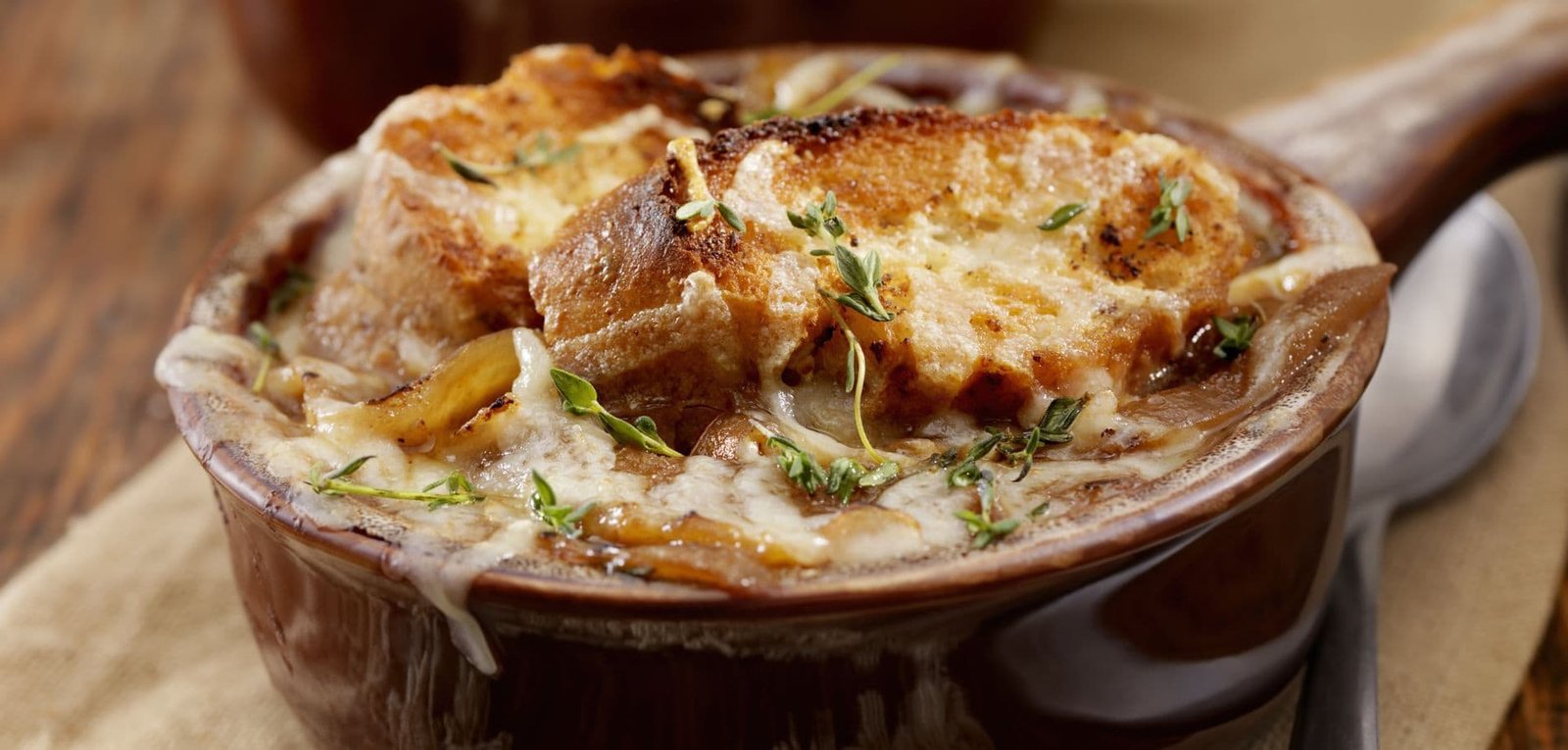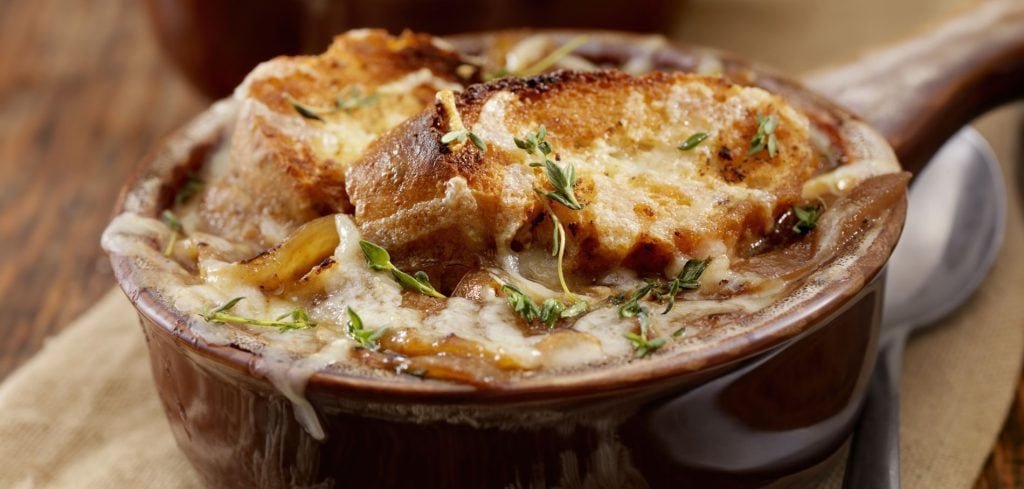 France is renowned for its culinary excellence, from the contentious foie gras to the warming boeuf bourgignon. Especially when you are away on your family holidays in France, it is worth the wonderful experience of sampling the delights in the area around this luxury villa in Dordogne.
Private Chef & Catering
Below is a list of the best restaurant options in the area, but first, it is worth considering more personal options.
If you are having a celebration here, for instance a significant birthday, we can arrange excellent catering for you. We hosted for a friend's 60th birthday party here, for 20 people and it was spectacular.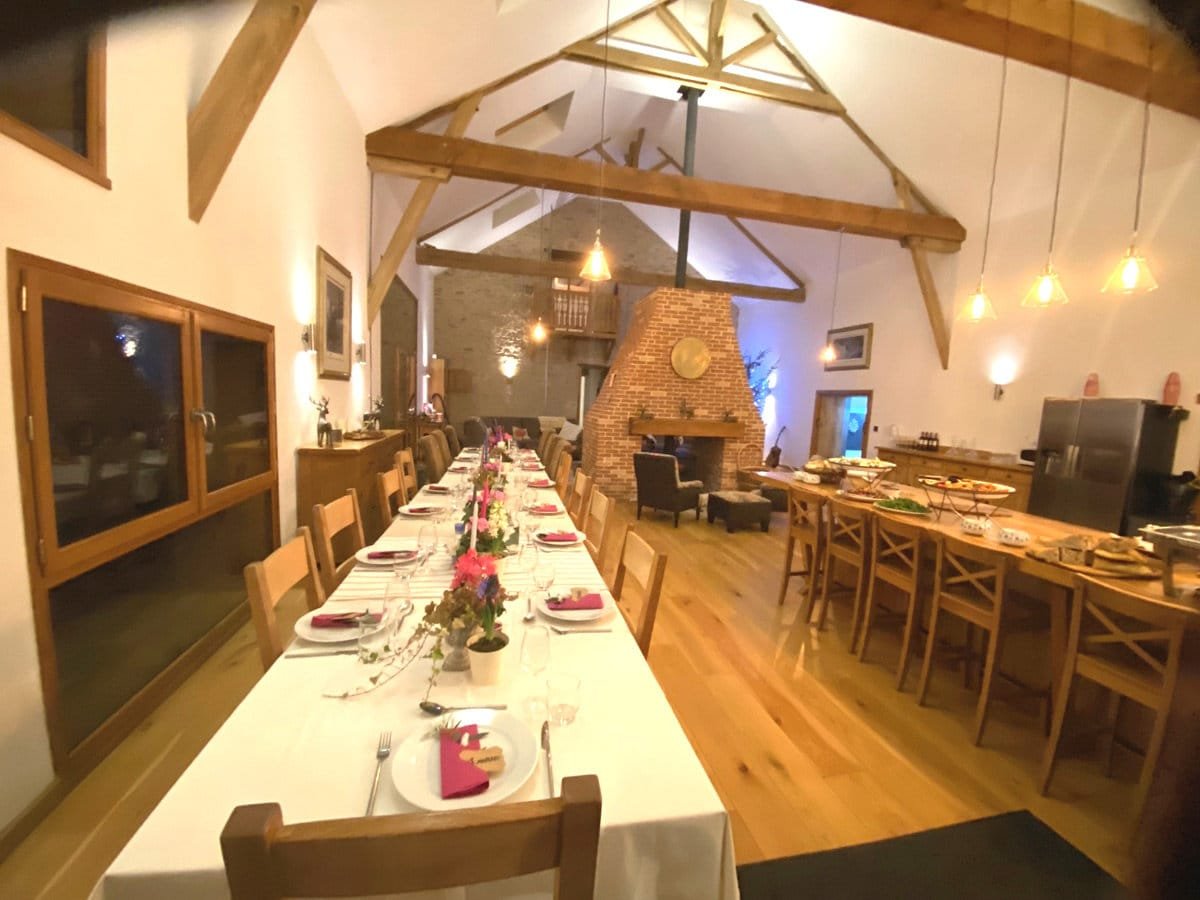 It was a 3 course meal, beautifully laid out, and served.
Cooked For You & Delivered
We also have someone who can cook and deliver an excellent 2 course meal, ready to the house, so for instance, you don't need to cook on your first day. It is excellent food (we recently tested it ourselves). It works out at about 20 euros per person and is a nice option to not have to cook – and nobody has to drive to a restaurant, so you can each have a drink if you wish.
Restaurants
So here is a run down of the best local restaurants for you to enjoy while you are here on holiday.
This list was compiled over time, by our own personal experience, and that of a very good friend of ours, Fiona, who is by her own admission, a 'bit of a foodie'.
Note – most French restaurants are very child friendly but kids are expected to sit quietly and behave. You will not see French kids running about in a restaurant.
Best Restaurants
These might be a bit further afield but are worth the journey for a spectacular meal. Make sure you book early because they are popular.
| | |
| --- | --- |
| Le Moulin de la Gorce. Roche L'Abeille. 20 minute drive | Michelin star restaurant |
| La Table du Moulin. Roche L'Abeille. 20 minute drive | Also very good. |
| La Table Du Couvent. Limoges. 55 minute drive | The steak I had here was without doubt the best I have ever had. Deliciously tasty and so soft and tender; properly melt-in-the-mouth. A great atmosphere as you walk into the ancient convent and your meal is flame cooked over an open fire next to you. |
| Le Tilleul de Sully. Montgibaud. 35 minute drive | |
| L'Attanum. St Yrieix. 10 minute drive | The best restaurant in St Yrieix. At first we thought this might be one of those overly pretentious restaurants where you get tiny portions of beautiful food. Not so. The food was delicious, the wine paring was spot-on and there was more than enough for us to walk away very content. |
| Kaolin. Coussac Bonneval. 20 minute drive | The best option out to the east of St Yrieix |
| Aqui e Aura | Just outside St Yrieix, this is a fantastic new restaurant on the edge of a lake. |
St Yrieix
These are the best of the restaurants in the nearest town to our luxury villa, about 10 minutes drive (see also Jumilhac below).
| | |
| --- | --- |
| Lou Gabisou. Belair. | This is a fascinating experience – this is a farm that is also a specialist restaurant, serving only food and drinks products that either they themselves grew and produced or are locally produced. The last time we were there, we had pasta grown from wheat grown in the field next to us, with a wine made just down the road. |
| Aqui e Aura | Just outside St Yrieix, at Glandon, near the large Intermarche supermarket, this restaurant is very good. Always good and interesting food, and good cocktails too. The chefs speak English and will walk to interact. |
| Chez Baltou. Place de Nation | A very reliable good pizza and pasta restaurant, with a French twist. Good value for money |
| L'Attanum. Rue de la Pierre de L'Homme | See above in the 'Best' section |
| L'Ecu D'Chouettes. Rue de la Pierre de L'Homme | A delightful, small and authentic french restaurant. Good value and tasty. |
| Pepe Lucien. Place Attane | Pepe is a bar restaurant, so this is the better bar in town for a quick drink or a bite to eat. The food is usually good and the atmosphere is usually fun. They have a terrace garden out the back. |
| Crêperie des Remparts. Rue des Jardins | Just next to Pepe is the Creperie. We are told they are very tasty, and make for an interesting dining experience. |
| Suzette | A new small restaurant in the Medieval part of St Yrieix, just a few doors along from Pepe Lucien. Run by a lovely couple, Nadia and Yuri, you will get a personal welcome and service. |
Jumilhac
Lou Boueiradour.
An excellent and reliable local restaurant, only 6 minutes from the gite. Their steak with a Roquefort cheese sauce is a repeat favourite of ours. Mid-week they have a very economic 3 course meal for only 13 euros.
Fantastic views of the Jumilhac chateau as you're eating (see photo above)
Other Options
| | |
| --- | --- |
| L'Escala Dau Lemosi. Meuzac. 30 minute drive. | If you're in the area, this is a good option, but maybe not stellar enough to warrant the drive if only for this restaurant, because there are better options nearer. |
We are sorry that this page was not useful for you!
Let us improve this page!
Tell us how we can improve this page?