Nestled comfortably 5km between a bustling medieval town and a beautiful Chateau village, this luxury farmhouse villa rental gite is the perfect blend of accessible and peaceful. The gite is set within 26 acres of spacious grassland, lake and forest.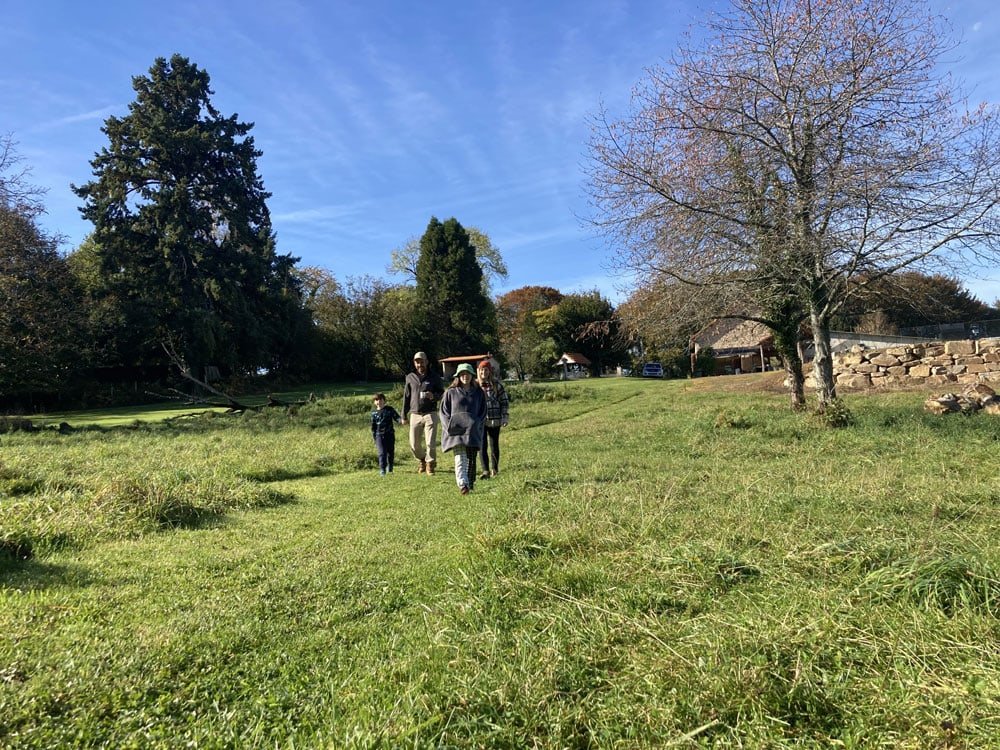 The views from the terrace/gite house are of stunning, rolling grassland, edged with natural forests of chestnut, oak, beech and other mixed trees. Our lower orchard is home to apple, walnut and plum trees.
Whether you want to gently explore the garden and land or play football, rugby or rounders, there is enough space to hit the ball as hard as you can and for it to land still within our boarders (our children have tested this!). Chilled walks or fun group play, you won't be disappointed.
The land layout is in 2 halves, approximately 13 acres in each half, separated by a thin strip of forest. The house is on one half, with open grassland all around it, a small orchard of apple walnut and plum trees. A short walk through the forest track reveals the magnificent lake, ponds, paddock and further forest on the other half.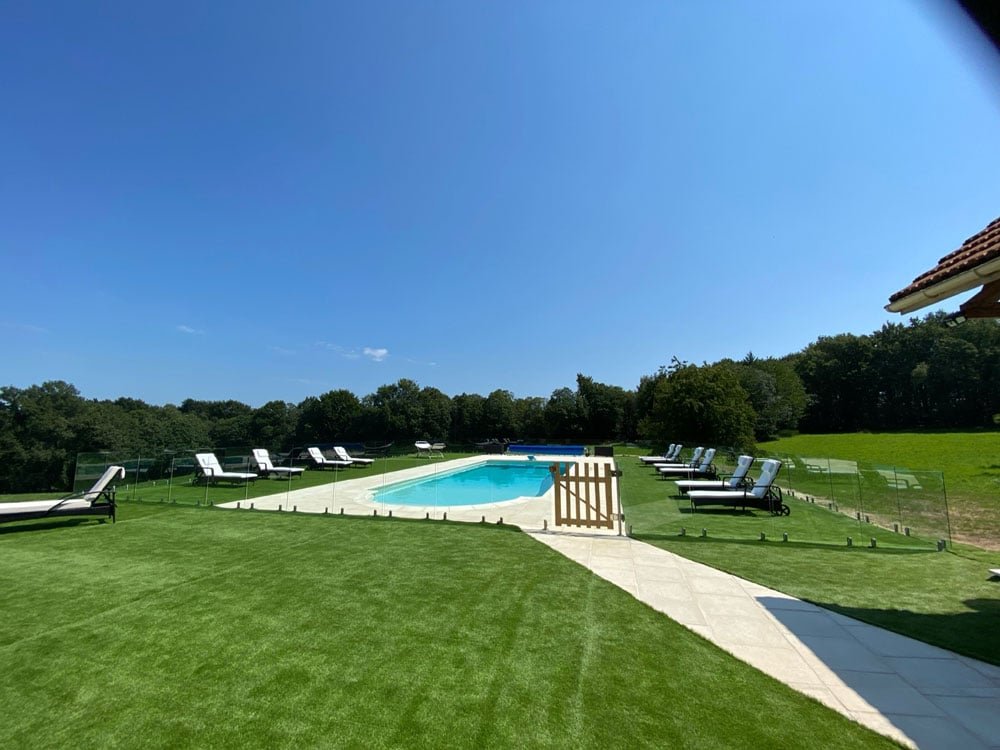 Outside the Banquet Hall with kitchen, lounge and dining area, is this beautiful, sociable large terrace/patio.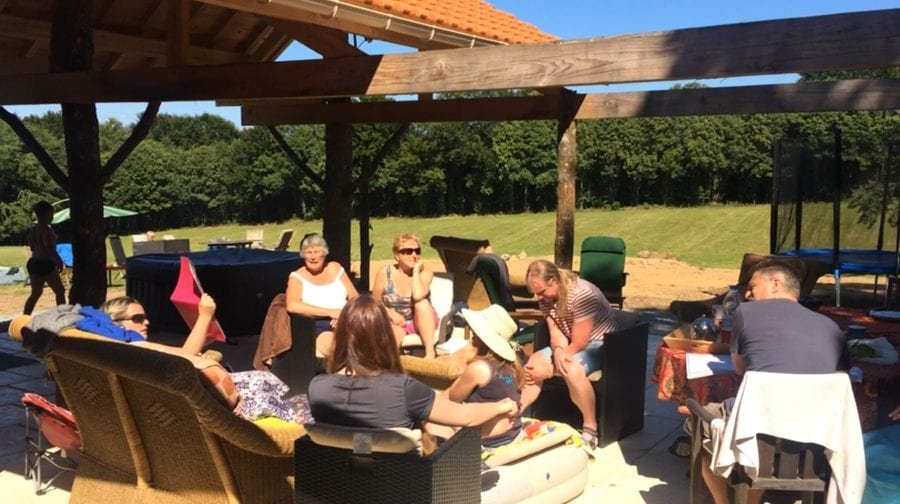 Dordogne Holiday Rentals With Pool
If you want space to yourself, this is ideal.
With 26 acres of space to call your own for your holiday, you can find that peaceful area for contemplation or enjoy socialising with friends without the worry of annoying lots of neighbours. We have four children and wanted a place they could be just that, children, for a proper child friendly holiday. Laughing, running making as much noise as they wanted without us permanently having to ask them to quieten down – our gite offers that and much more. It offers sanctuary for all.
The only neighbour is about 100 metres away. Beyond that is fields.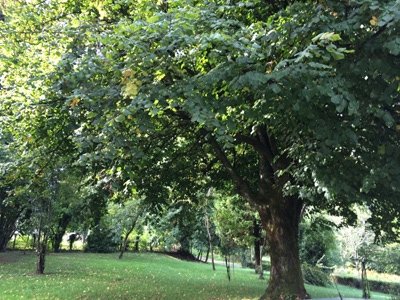 Between the one neighbour and the gite is plenty of grassland, trees and drive / parking area.
On the other side of the house, the way the land rolls gently down away from the house such that noise simply does not travel from that side.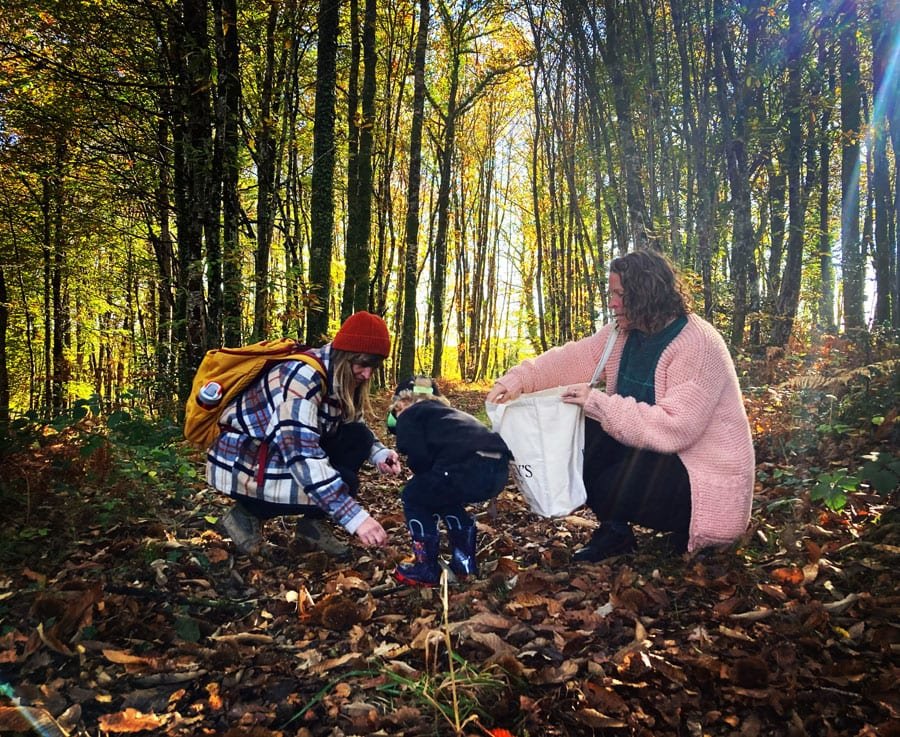 You can bring your road bikes and enjoy cycling around the area. The French are far more bike-friendly than many other countries. There are hundreds of miles of fun routes to cycle.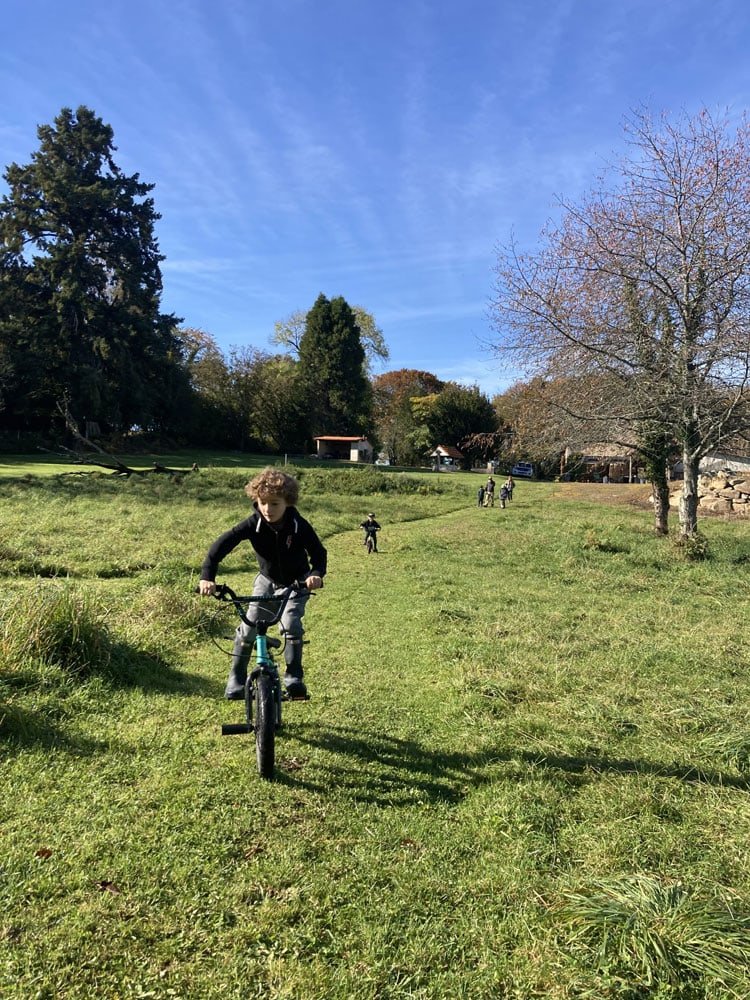 There is about 13 acres of open grassland in which the house sits. Then you can walk about 50 metres through the small forest (shown in the orchard photo above) to come out into the other half of the land, which is open grassland with the lake additional ponds and forest beyond (see below).
Gite With Lake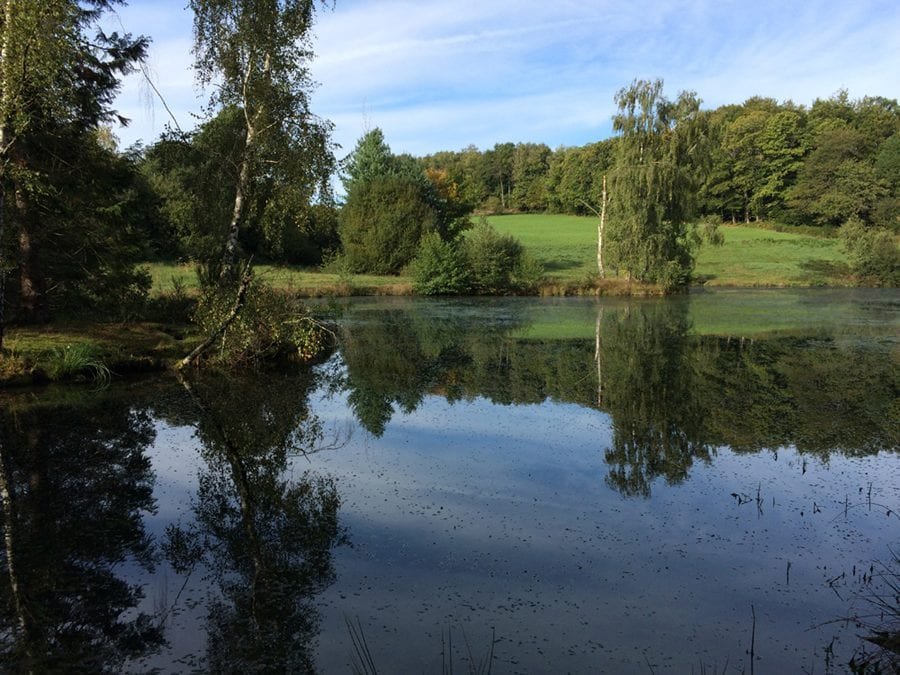 There are 2 small boats, one of which is a row-boat, one is a small sailing boat that can also be used for rowing or paddling/punting across the lake.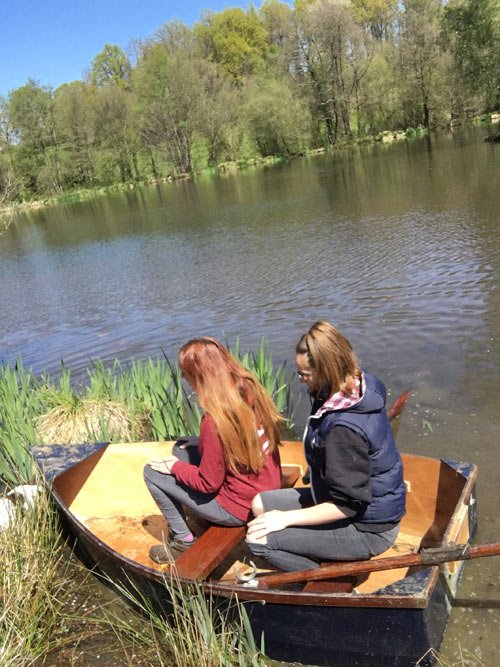 You and your family and friends can enjoy walks around the lake, in the sun and in the shade.
On the spit of land which juts out into the lake is a large round table and log chairs for lakeside picnics.
You can also access our forest beyond the lake, where some of your group might like to put up a hammock, or play hide and seek. This forest is about 400 metres long by about 50 metres wide, so there is plenty of space to have some forest fun.
Please don't light any fires in the forest because of the obvious risk of fire spreading. We do have a camp fire area down by the large lake, enjoy socials by the lake – maybe cook some marshmallows on sticks.
So enjoy yourself!
You can let your kids be kids.
To find out more check the availability, or please contact us here <<
We are sorry that this page was not useful for you!
Let us improve this page!
Tell us how we can improve this page?