The Gite Games Room
The Cinema
Equipped with a 3 metre wide screen and powerful, loud surround sound, you can get the full immersive experience of your films or watching the game.
The Bar
Pour yourself a cold one, maybe a Gin & Tonic, maybe a refreshing beer, as you chat with your friends and family and watch them play the games around you.
The Pool Table
Your gite offers you a full-size 7-foot professional pool table (you can play snooker on it too), so you and your friends and family can have fun getting competitive around the table.
The Ping-Pong Table
Get active pinging and ponging the ball back and forth on this solid-wood table-tennis table. You'll find yourself getting warmer as the competition sets in.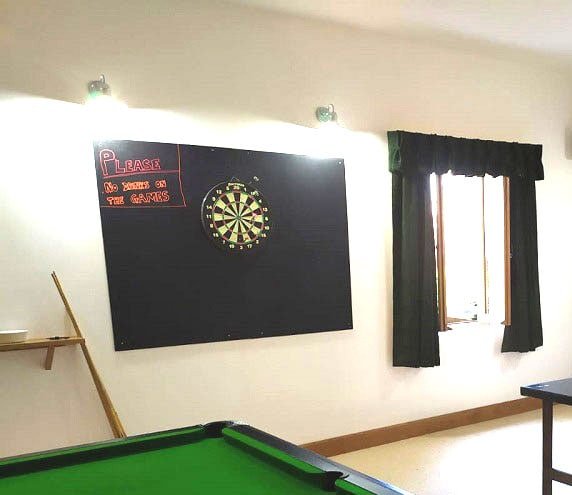 The Darts Board
This professional darts board will give you fun and games, as you play 301, 501, killer or maybe 'around the clock'. It is also a subtle way to get your children to do some quick maths and subtractions.
The Table-Football Table
For 2 or 4 people to enjoy a game of table football, foosball or babyfoot, depending on where you're from. Twist the handles to knock the football forward into the goal.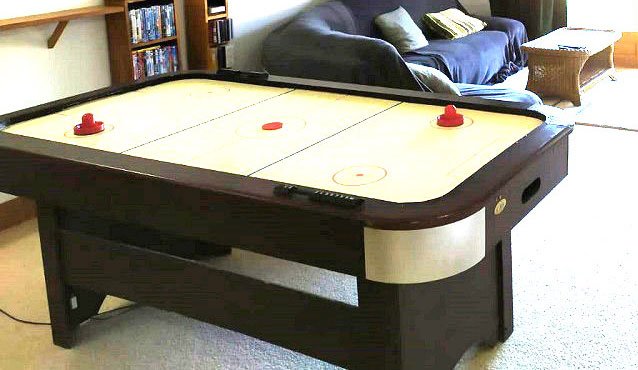 The Air Hockey Table
With your hand-held handle, whack the puck in and off the side walls of the table to score your goal, while your opponent battles to do the same in reverse. Warm fun!
The Karaoke Sound System
Yes, there is a party-level sound system for enjoying some good music while you play games in this games room. Kids and adults alike can enjoy 'singing' along to the music with the microphone wired into the sound system.
The Cinema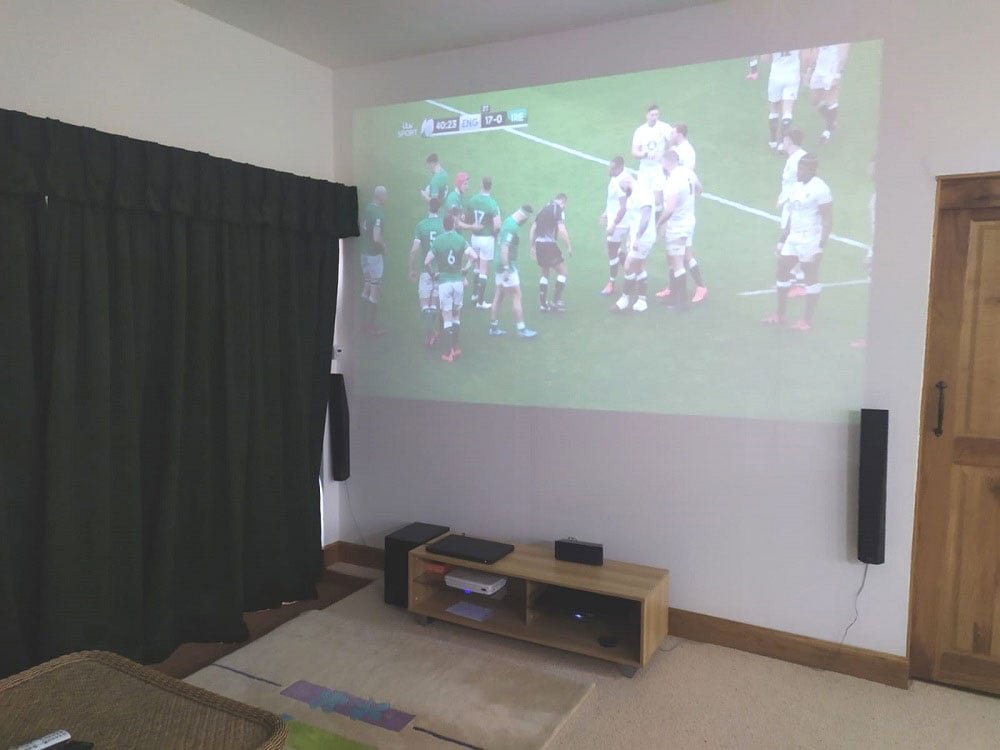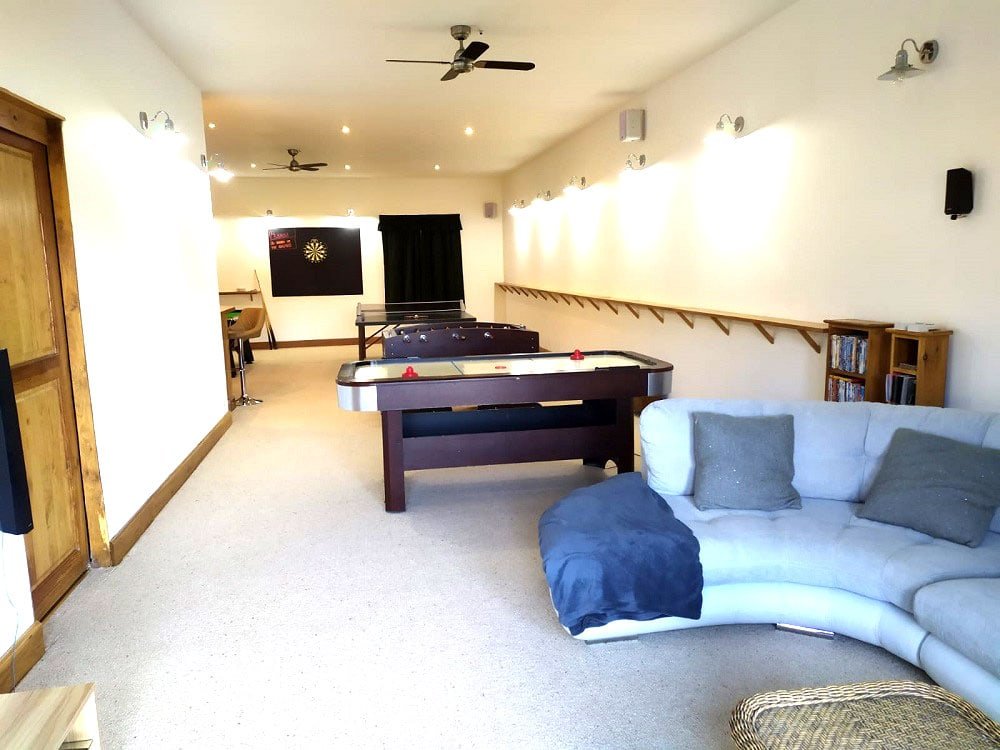 The Air Hockey Table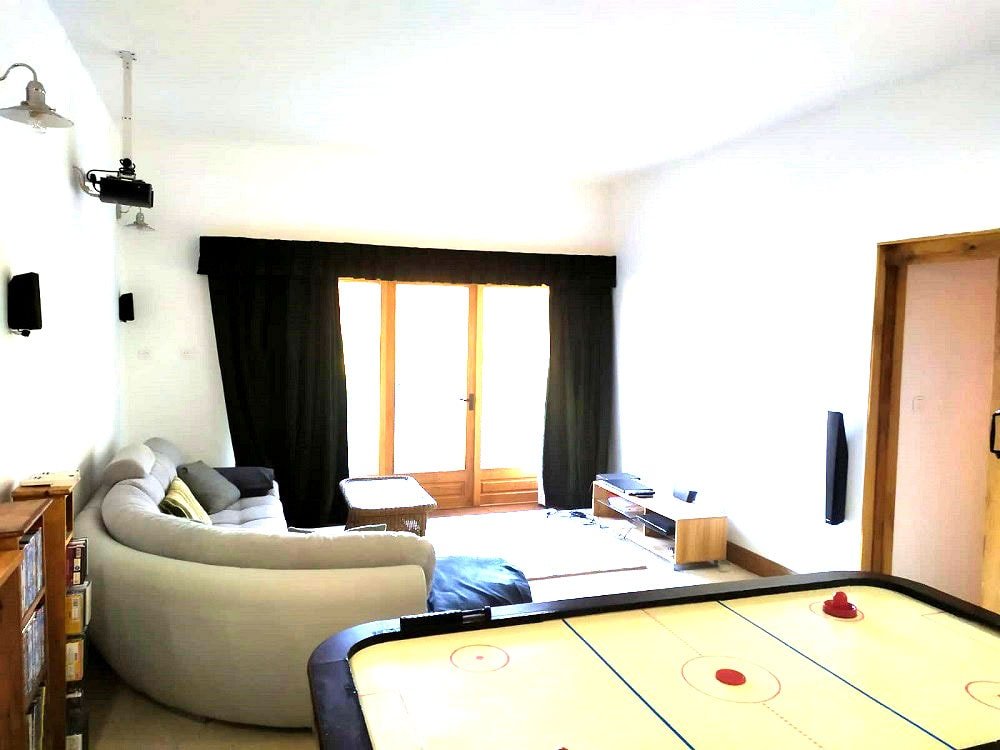 The Table Football / Foosball / BabyFoot Table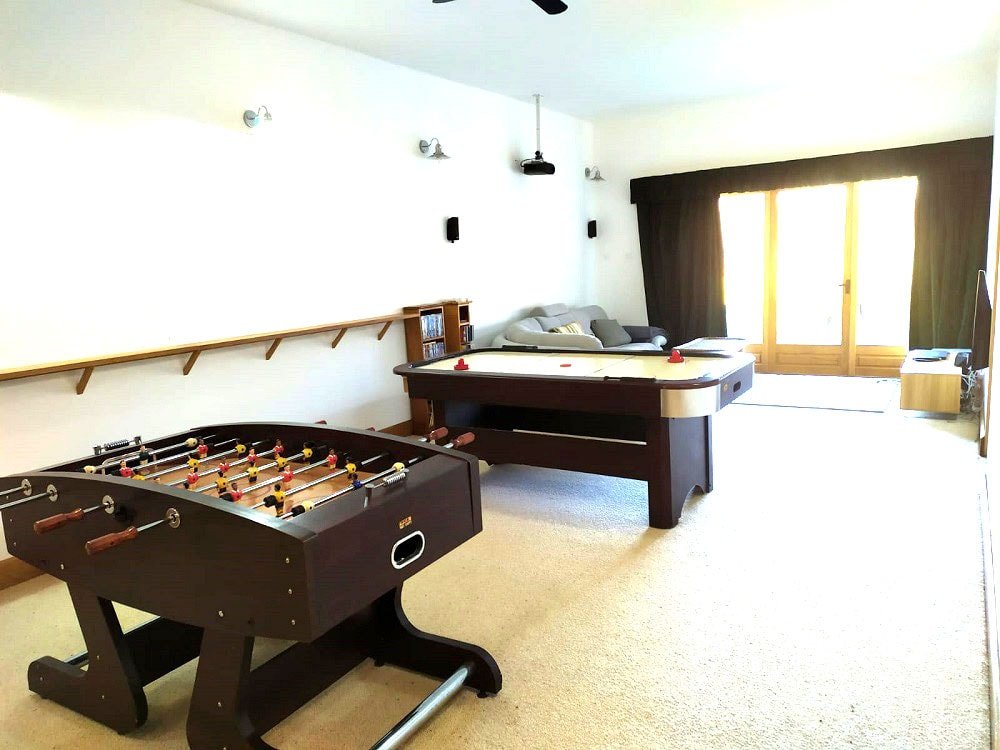 The Table-Tennis PingPong Table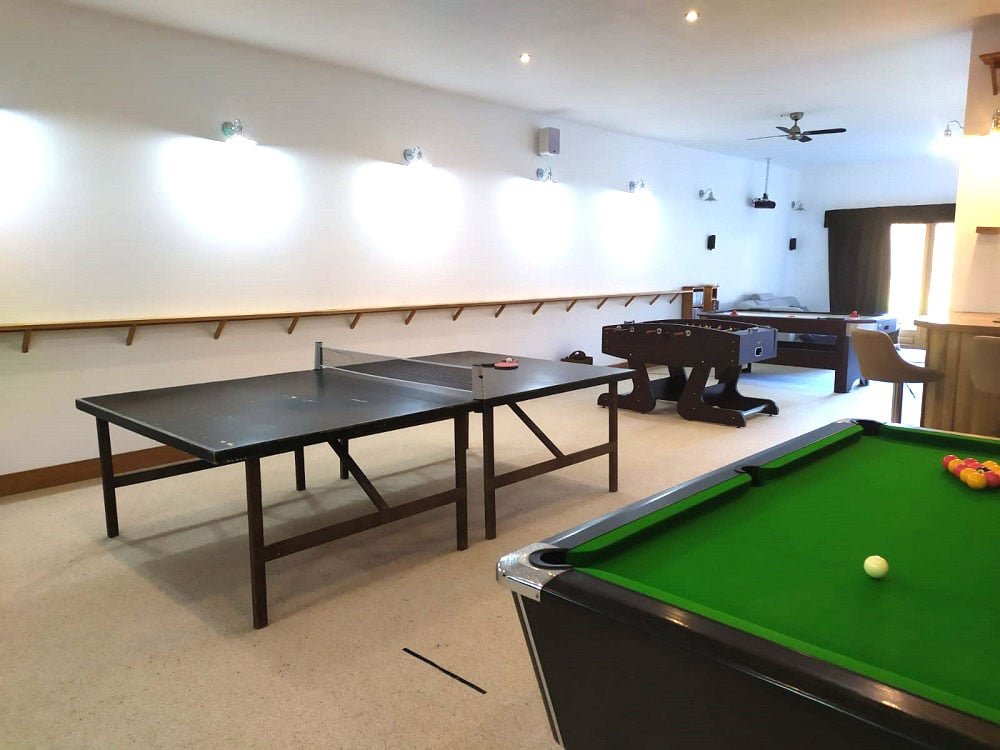 The Pool Table
The Darts Board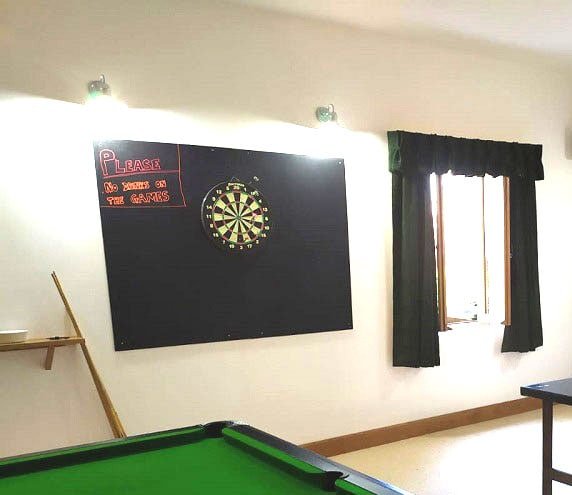 The Gite Bar
We are sorry that this page was not useful for you!
Let us improve this page!
Tell us how we can improve this page?