In the front garden is the newly converted Bakehouse, with a 2-metre wide barbecue and extractor flu chimney made in cast metal. This is ideal for cooking for larger groups or cooking large cuts of meat, and relaxing together as a group.
(Photos supplied by happy guests)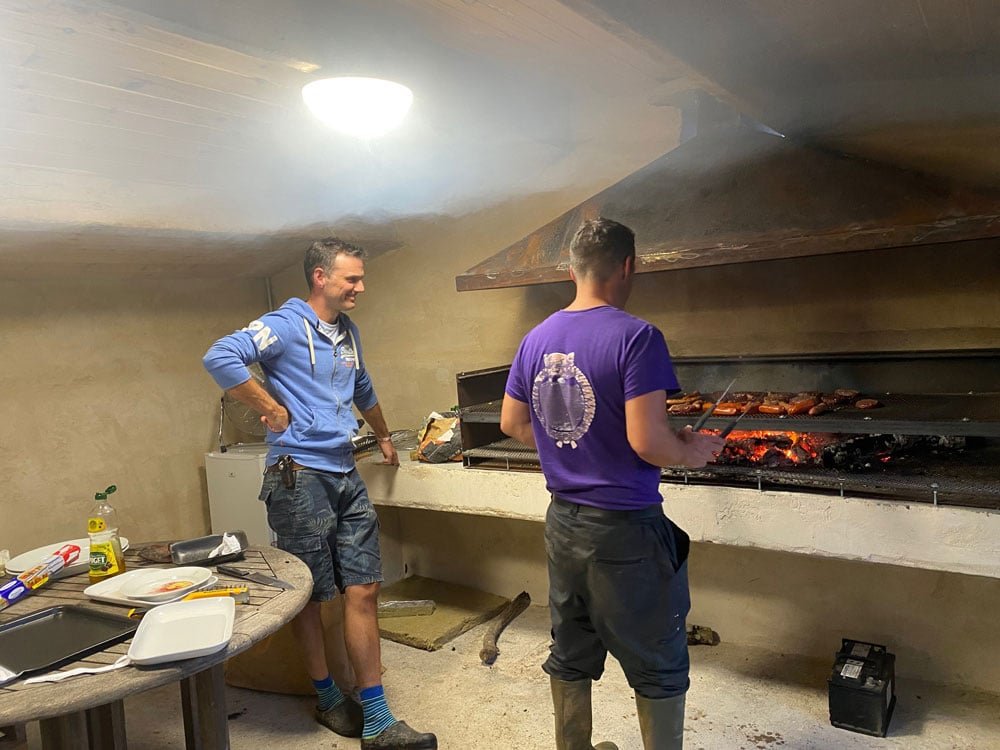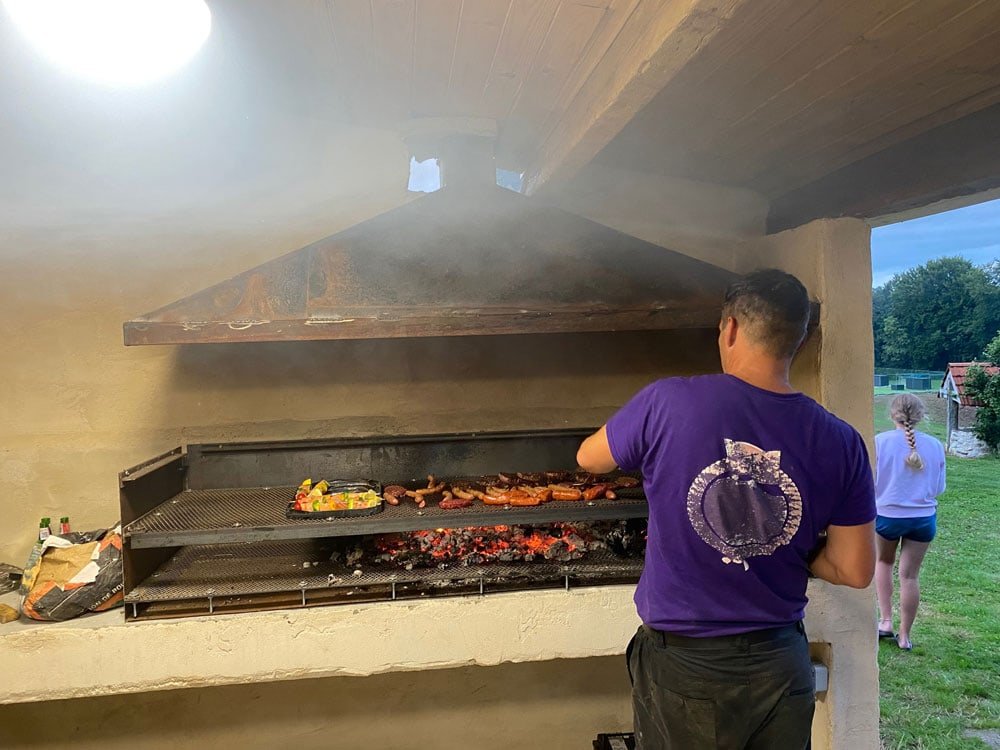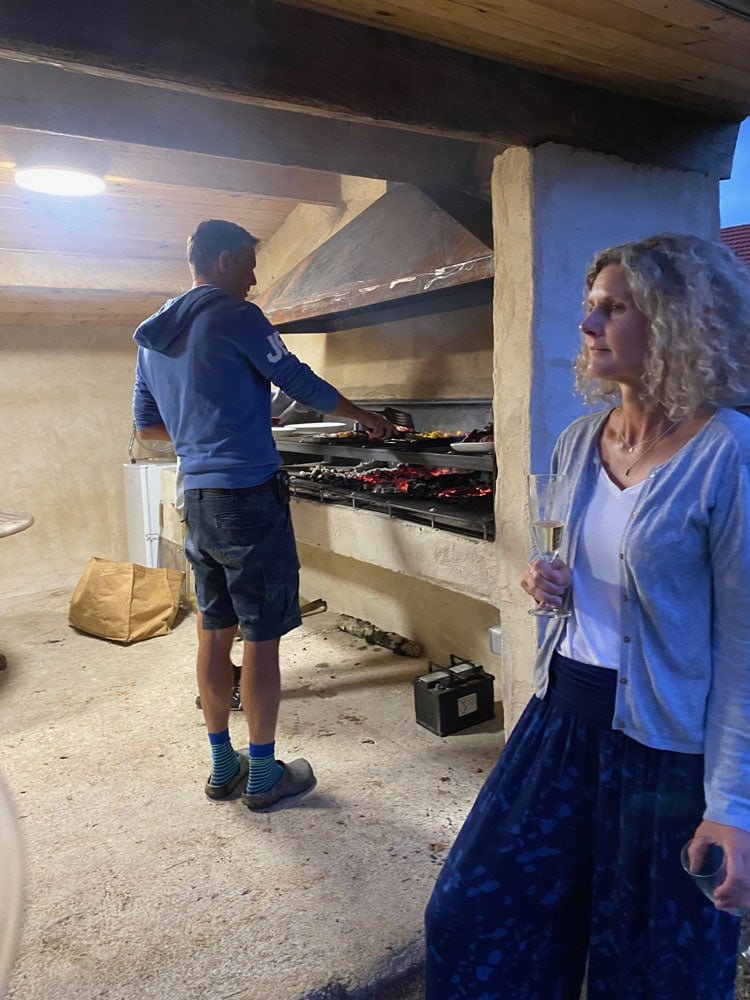 Watch this video…
The Bakehouse has rustic seating for 6 or 7 people on the pallet sofas, plus a round teak-wood table for your food.
There is also a fridge for your cold drinks and food.
The Rotisserie
We also have an electric rotisserie for cooking larger whole cuts, such as half (or a whole) lamb, a pig, or a beef joint. We have suppliers locally who rear caringly and can provide you with a delicious meal and a fun few hours of cooking in a novel way. A great experience for everyone!
Numerous guests have thoroughly enjoyed an afternoon of slow-cooking their lamb, and tending the open wood fire.
Nearby there is a high-quality farmer who rears sheep and pigs, plus another who rears beef. They can also deliver to you, at your luxury holiday rental in France! Their contact details are available for you.
All of the following photos were kindly supplied by (very happy and well-fed) guests.
First you light a wood fire in a separate cement-block enclosure. In the picture above, this is the wood fire at the top of the photo.
As you feed logs onto this fire, when the embers are red burning charcoal, you shovel these burning embers and carry them across to underneath your rotisserie and underneath your meat. We provide a metal sheet to go under the rotisserie to protect the concrete flat bed it sits on, and the cement blocks to go around the rotisserie. These blocks hold the heat in, towards the meat.
Know Anyone With Autism?
We also specialise in Autism friendly family holidays.
If you or anyone you know has an autistic child within the family, please talk to them and to us about a family holiday specifically catered for families with an autistic child, for a fun, safe break abroad.
You simply rinse and repeat this process of adding wood to the feeder-fire and then moving the embers across to under the rotisserie, over a period of maybe 3 hours, while your meat cooks to a delicious tender finish.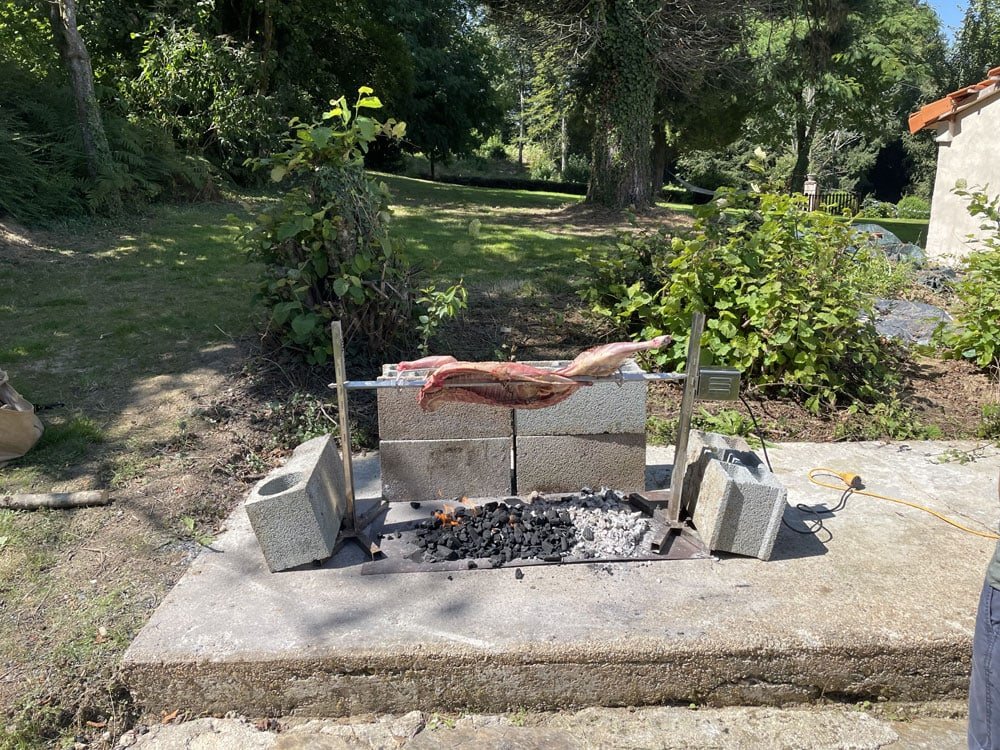 Another client chose to put the rotisserie inside the bakehouse, on top of the barbecue grill (without the barbecue being lit!) so they could be more social together and in case it rained.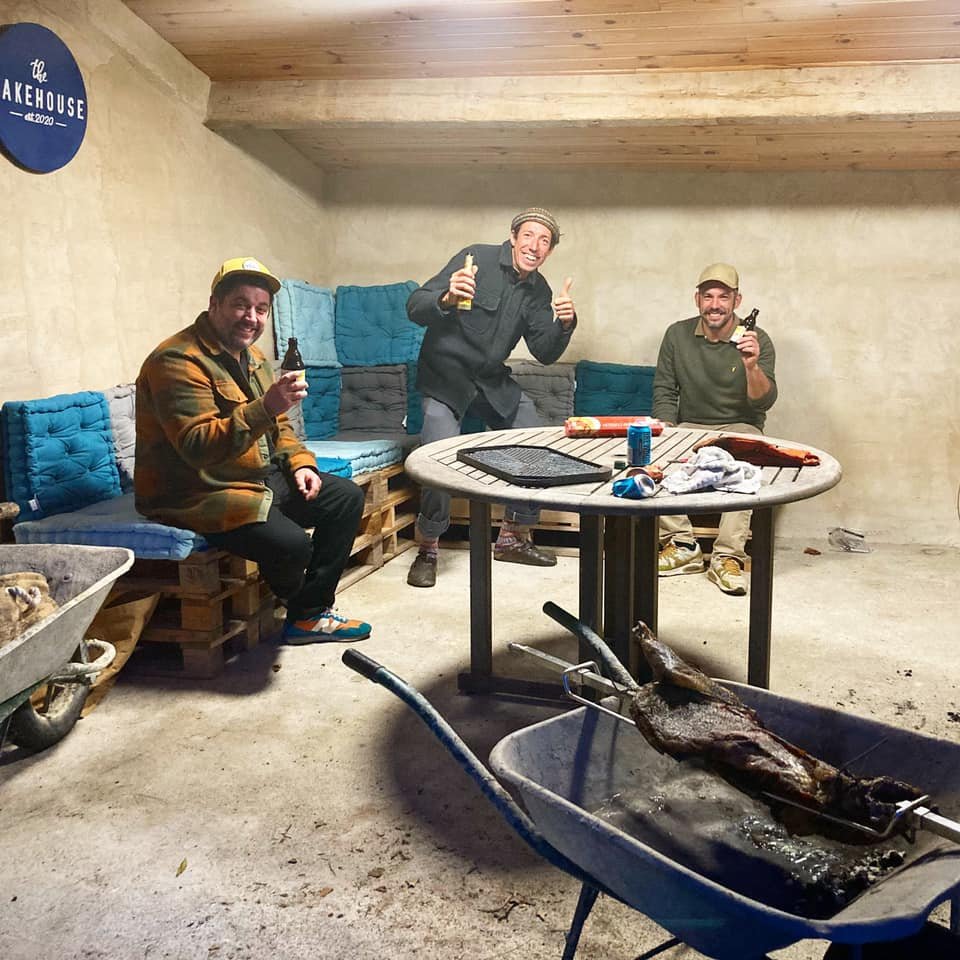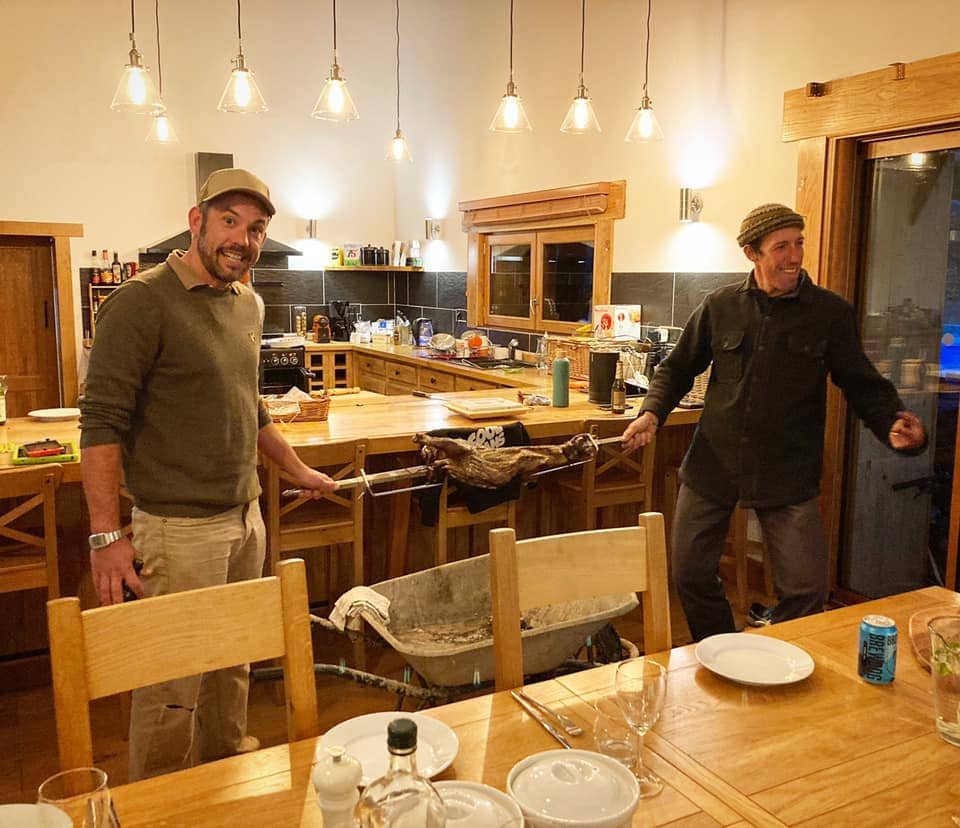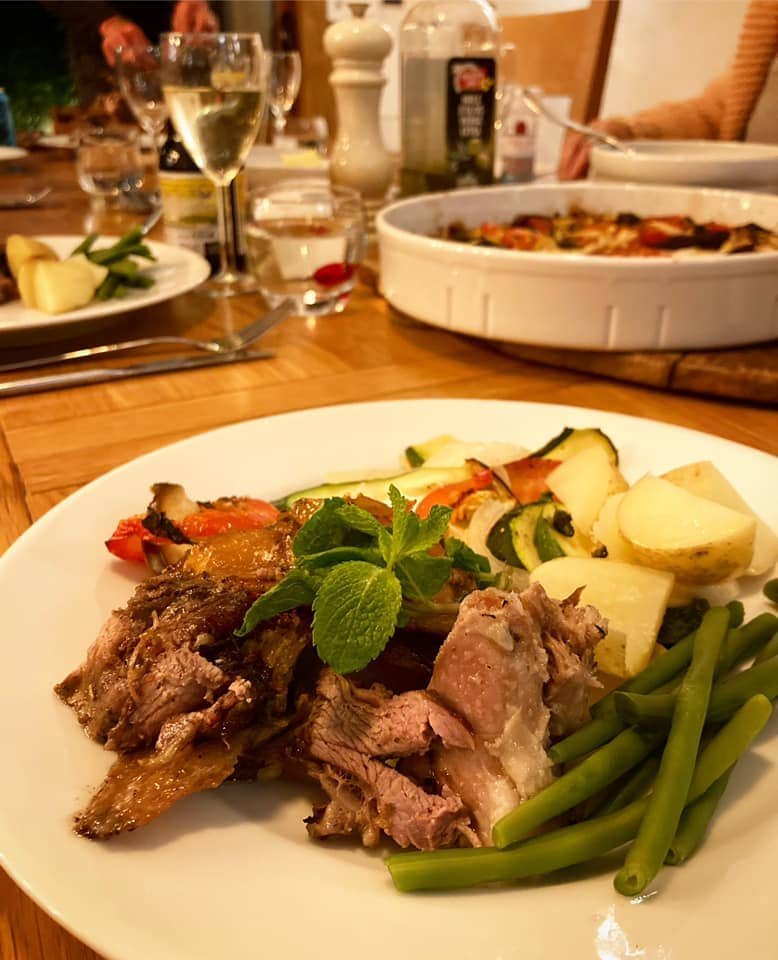 And now another group, roasting a whole pig…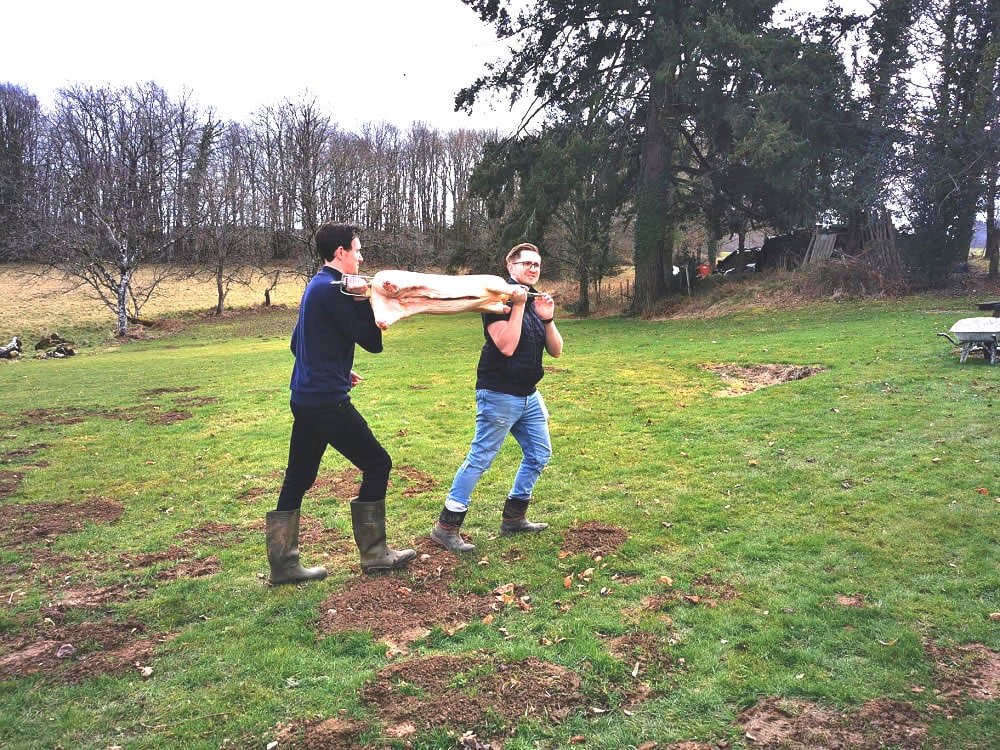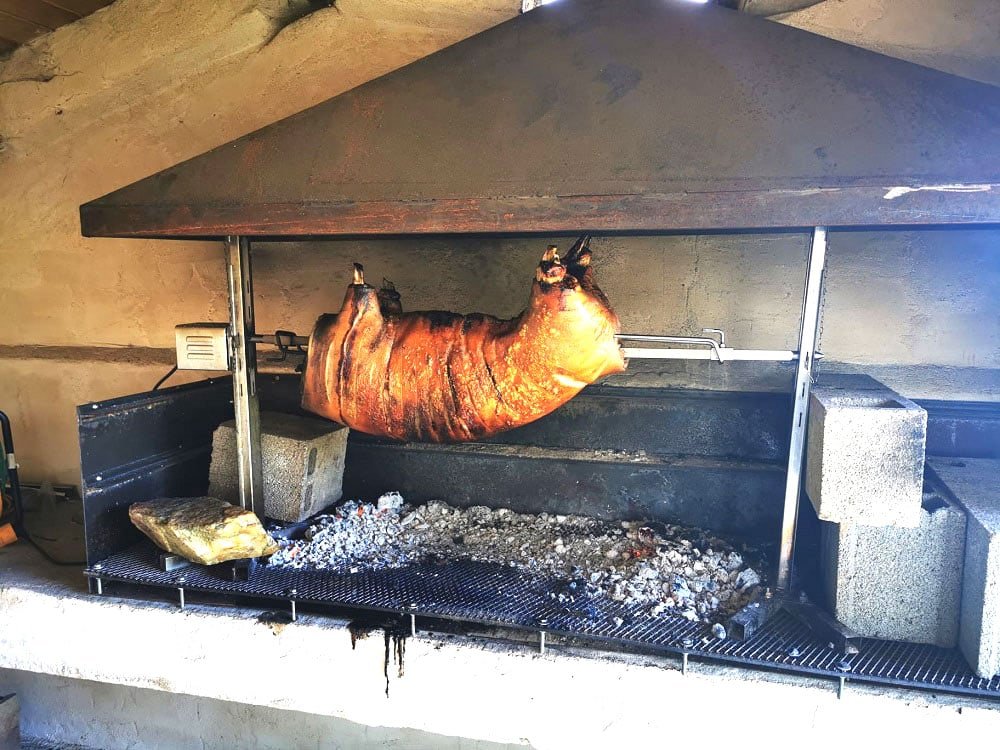 We are sorry that this page was not useful for you!
Let us improve this page!
Tell us how we can improve this page?