In the photo above, you can see the Terrace sofas for convivial times together. In the background, you can see the black 14-seater table for outside dining, under the Terrace roof. This is ideal for lunch and dinner in hot weather, with wonderful views.
You can also see the black Jacuzzi hot tub. The 2 wooden Adirondak chairs on far right side of the Terrace make for a great spot for a morning coffee, watching the sun rise over the forest.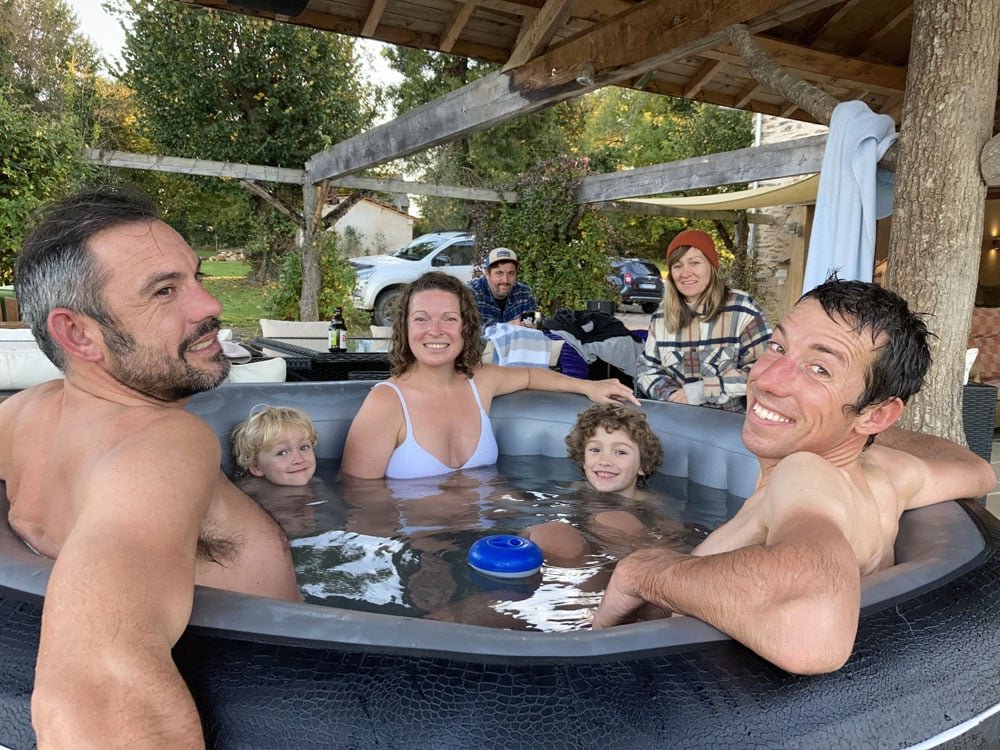 Watch this video…
Next to the Terrace sofas you have the Terrace Kitchen, fitted with gas hobs, sink and sideboard work surface for food prep, plus a sink for cold drinks etc. To the right is also a brick barbecue for cooking delicious outdoor food. This terrace kitchen was designed for cooking fish outside but of course you can cook up whatever meals you fancy.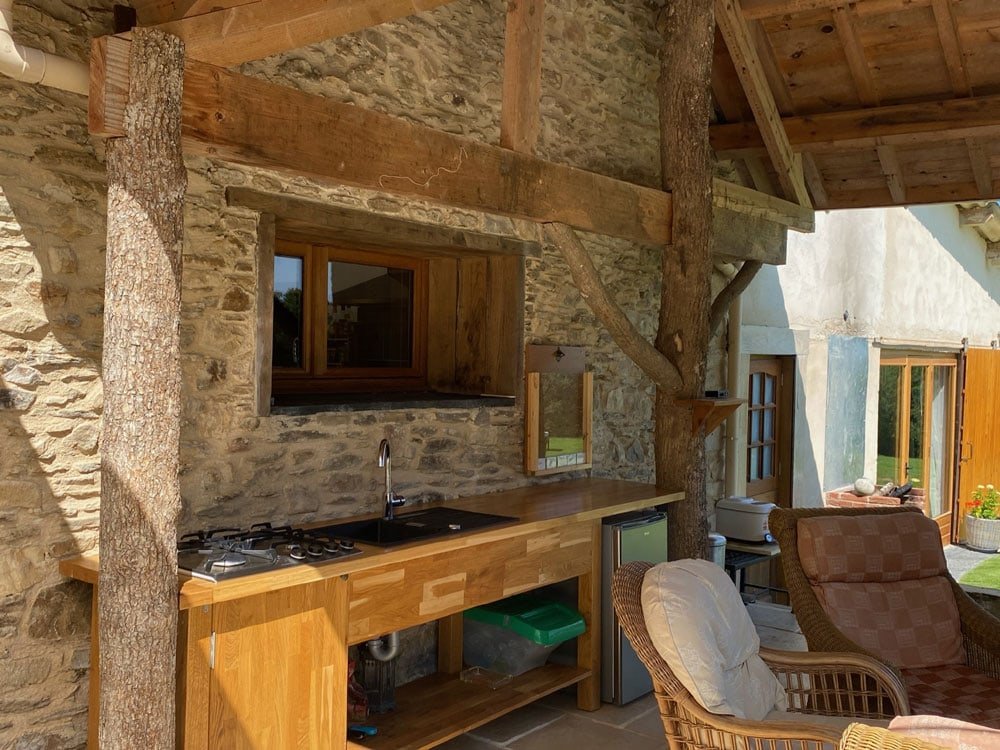 We have a huge supply of wood to make your barbecue fire and cook on. Many guests eat outside most nights, cooking only from the barbecue and terrace kitchen. You'll find children on holiday love to help with the wood burning.
The Jacuzzi hot tub is electric and always on, so you can all jump in at any time you like.
Discover More At This Luxury Villa…
The Banquet Hall
Games Room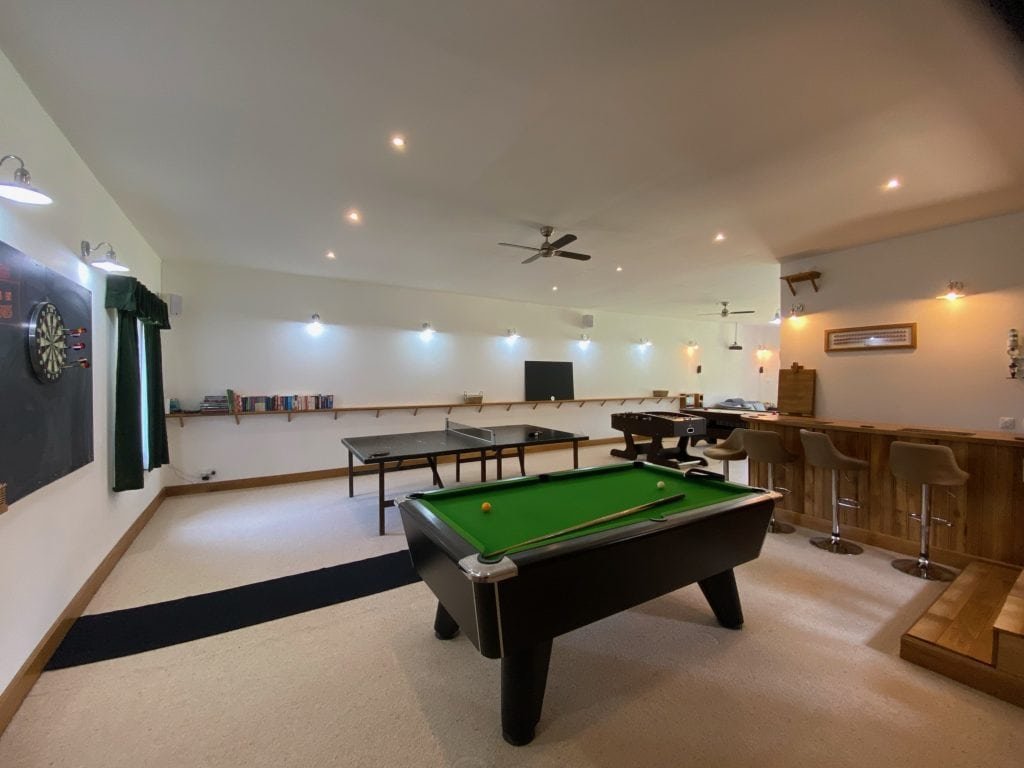 Large Heated Pool
We are sorry that this page was not useful for you!
Let us improve this page!
Tell us how we can improve this page?