Picture yourself, sat on the lakeside, carp fishing in France and catching the big one.
Your Carp fishing holiday has now properly begun!
Carp Fishing Holidays
If you want to spend some time in France fishing for Mirror Carp, Trout, Perch, Gudgeon or any other fish, you're going to love the Carp fishing lakes in France and the holidays you can have here, whether it is the one week Drive and Survive carp lakes or a more luxurious fishing holidays in France with more than just a basic cabin, maybe with a stunning house and accommodation for the whole family, maybe with food service for carp anglers from the lake owner.
You will likely need to book far in advance to get the best swims – whether single swims or double swims to fish with a friend, which ones are nearest the gravel bars for anglers to enjoy the shallower waters in the lake. There are many options for carp fishing in France, but one of the nicest things is enjoying being in nature, in better weather!
Dogs on Holiday
We also allow dogs, so feel free to bring your dog if they are well behaved and wont bother the fish or other anglers.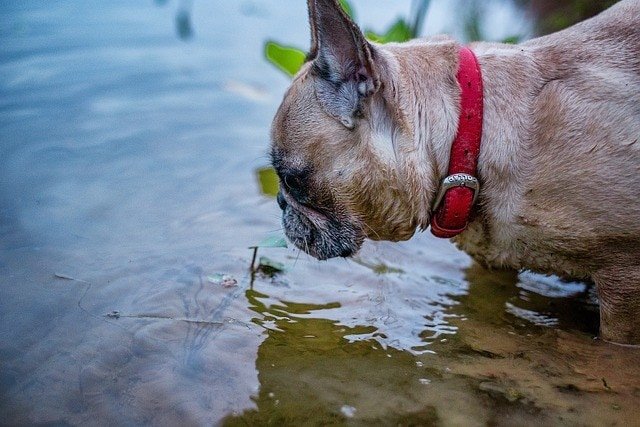 The Allure of Carp Fishing Holidays in France: A Guide to the Finest Carp Lakes
France, renowned for its vibrant culture, fine cuisine, and world-class vineyards, also holds an often-overlooked allure for anglers from around the globe. The country's diverse array of fishing lakes, especially those stocked with the much sought-after carp, are a magnet for angling enthusiasts.
In particular, carp fishing holidays in France have grown in popularity, becoming a niche tourism trend in recent years.
Carp Fishing in France
France's rich and diverse freshwater ecosystems host an array of species that make every angler's heart beat faster, but none quite so much as the carp. Whether you're an expert angler in pursuit of a record-breaking catch or a recreational fisher enjoying the tranquility of the waterside, France's abundant carp populations offer something for everyone.
The thrill of hooking a formidable, cunning carp and the subsequent battle of wits and strength is an experience that brings anglers back year after year.
Carp Lakes in France
The abundance of carp in France is largely due to the country's diverse landscape, which includes a variety of natural and man-made lakes. The man-made carp lakes, often carved out from old gravel pits or farmland, are meticulously managed to provide optimal conditions for carp growth. Rich in nutrients, these carp fishing lakes have been the nurturing grounds for several record-breaking carp over the years.
Some of the well-known carp lakes in France include the legendary Lac de Saint-Cassien in the south, known for its massive carp, and the picturesque carp lakes of the Limousin region, such as Etang de Cherpont, known for their beautiful surroundings as well as the quality of angling.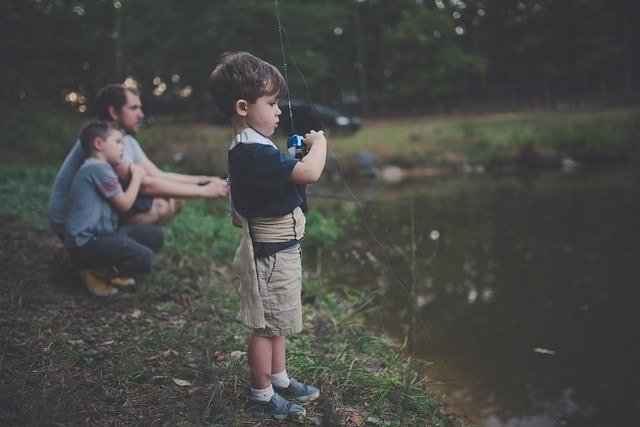 Fishing Holidays in France.
Carp Fishing holidays in France provide not just excellent angling opportunities but also an immersive experience of the French lifestyle. Many carp angling venues offer accommodation options, ranging from comfortable lakeside lodges to luxurious chateaux, allowing carp anglers to fish at their leisure while also enjoying the comforts and local attractions of their holiday location.
These holidays often include options for family and friends to participate in non-angling activities, such as visiting local historical sites, sampling regional cuisine, and partaking in wine tours. This multifaceted approach to leisure has made carp fishing holidays in France appealing to more than just the die-hard angler, but also to their families and friends, broadening the demographic of these specialized holidays.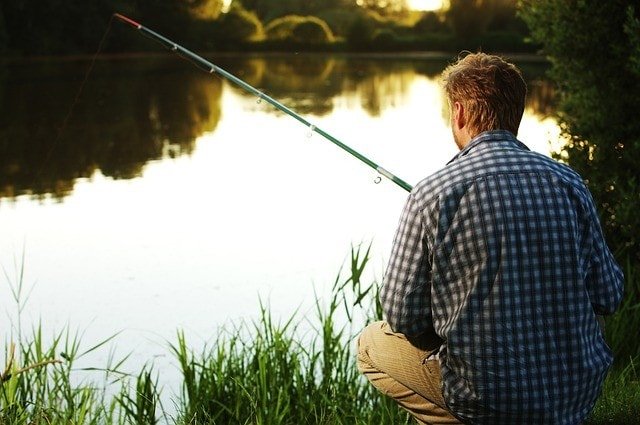 Carp Fishing Holiday Packages
Many specialized travel agencies offer carp fishing holiday packages in France that cater to different budgets and preferences. These packages often include accommodation, fishing rights, and sometimes tackle and bait. Some also offer professional guidance, making them an excellent choice for novice carp fishers or those new to fishing in France.
A carp fishing holiday in France can range from a weekend getaway to a full two-week experience. Some of the popular packages include family-friendly options, competitive angling weeks with prizes, and luxury holidays for those who wish to fish in style.
Unraveling the Thrills of Carp Fishing in France: An Unforgettable Holiday Experience
France has been long recognized as a paradise for angling enthusiasts. Among the varied species that teem in its freshwater bodies, the carp holds a special appeal for anglers from around the world. Let's delve into the exciting realm of carp fishing in France and explore the opportunities for an unforgettable angling holiday.
Carp Fishing in France
Carp fishing has a rich tradition in France. The country's vast network of rivers, canals, and lakes is home to a plethora of carp species, including the coveted mirror and common carp. The French carp is renowned for its size, with many lakes boasting carp that reach and often exceed 40 pounds. It's not just about the thrill of the chase, however; the stunning scenic backgrounds of many a fish lake in France make every angling expedition a tranquil retreat.
Fishing Holidays in France
Carp Fishing in France for your holidays, offers a unique blend of relaxation, excitement, and a touch of the unexpected. These holidays are tailored to suit everyone, from seasoned professionals to beginners, with all levels of experience catered for. You can choose from a variety of packages, from self-catering chalets by the lake to fully serviced accommodation with all the mod cons.
Carp Fishing Holiday France
A carp fishing holiday in France is an angler's dream come true. Imagine waking up in a charming cottage overlooking a serene lake, brewing a cup of coffee, and heading out for a day of angling. This is the routine on a carp fishing holiday.
The thrill of fishing is magnified by the anticipation of the catch. The moment when a carp finally bites, the battle between angler and fish that ensues, and the triumphant feeling when you land that giant carp – these are the moments that create lifelong memories.
Carp Lakes in France
France boasts some of the best carp lakes in the world. These lakes are well-stocked, carefully managed, and provide excellent angling conditions throughout the year.
Popular destinations like the 'Carp Lake' in the Limousin region, 'Lac du Der' in the Champagne region, and 'Lac de Saint-Cassien' in the Provence-Alpes-Côte d'Azur region are famous for their record-breaking carp. Each lake has its unique charm, with an array of facilities and picturesque landscapes to augment the angling experience.
Fishing Lakes in France
There is a myriad of angling lakes in France, catering to a range of fishing styles and preferences. Apart from carp, these lakes are abundant with a variety of species like pike, zander, and catfish. You can find public and private lakes, where you can fish at your leisure. Many of these lakes offer accommodation nearby, ensuring your fishing trip is both convenient and comfortable.
Carp Fishing Lakes in France
When it comes to carp fishing, the French lakes are in a league of their own. They are well-maintained and offer high-quality carp fishing opportunities. Many lakes are equipped with swims (fishing spots), which are evenly spaced to give every angler a fair chance.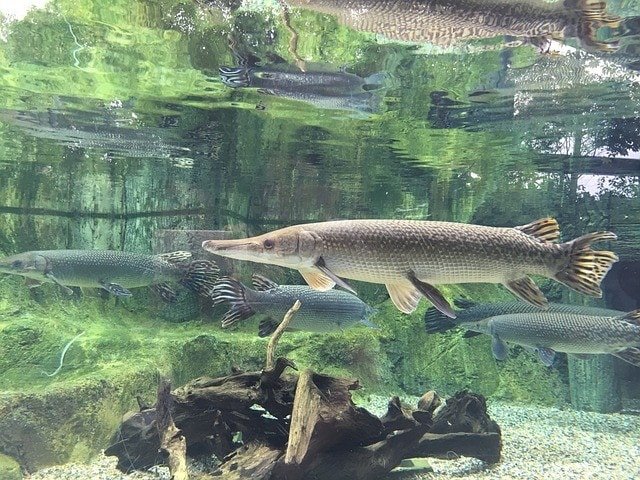 Fishing Holidays – Conclusion
A holiday spent carp fishing in France is not just about the thrill of catching a big fish from the lake; it's about the joy of being in nature, the tranquillity of the lakeside, and the camaraderie among fellow anglers. The enchanting landscapes, coupled with some of the finest carp fishing spots in the world, make France a must-visit destination for every angler.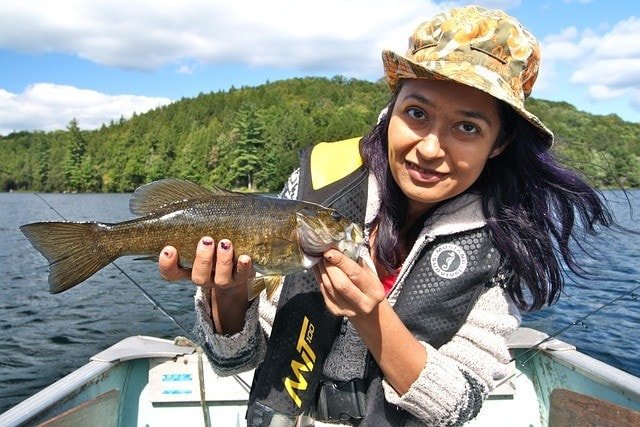 From the battle-tested anglers, who've fished most places and many a swim, looking for their next big catch, to the leisure-seeking individual or family, carp fishing holidays in France offer a unique experience that blends outdoor adventure with cultural immersion.
The diversity and richness of the carp lakes in France, combined with the country's renowned lifestyle, make it an unparalleled destination for fishing enthusiasts. As you plan your next vacation, consider the lure of the French waters, where a rod, a reel, and a bit of patience might just lead to the catch of a lifetime.
We are sorry that this page was not useful for you!
Let us improve this page!
Tell us how we can improve this page?