This article below is the expanded version of the Checklist For A Successful Family Holiday, with extra notes and explanations.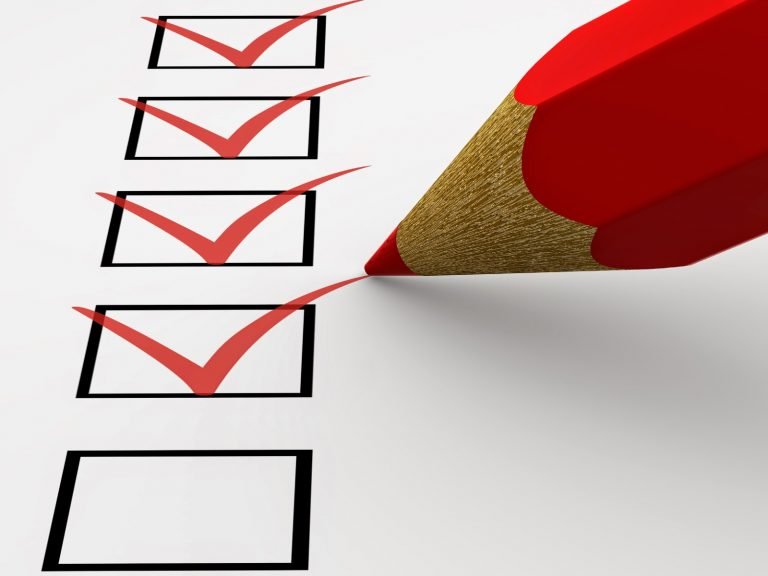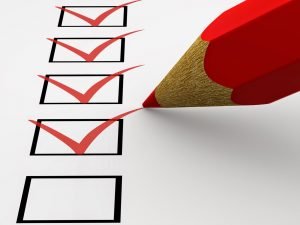 If you have not yet got your copy of the checklist, download it here (we will email it to you).
Obviously DYOR – Do Your Own Research. This is covered below, but read up plenty, and learn as much as you can about the area you are going to.
Personal Rule: NO WORKING ON HOLIDAY. If you're going on holiday to relax and get away from work, DONT check work emails. Clear your desk before you go and LEAVE it all at work, mentally. You'll come back refreshed and more productive at work after the break.
Now, the checklist…
Weeks before your holiday, have a notepad and pen by your bedside to add to your personal (and children's) kit list. You will get those waking moments of "Ah! I mustn't forget X". Write it down, even at 2am!
Journey Admin. Get these all ready before you set off

Money

Get a holiday credit card with low or zero % charges. If you use a normal credit or debit card, not only will you likely get rubbish exchange rates, but you'll also incur banking fees on top. Using a specialist holiday credit card, you can get exchanges rates close to the best market rate, and also incur no fees.
Pay with credit card, Consumer Credit Act protection (debit cards are not protected like this).
Get cash money from UK post office or online. The Post Office is almost the cheapest option, but given its near-ubiquitous presence, it is much easier to find than a specialist bureau de change. Accept that at a bureau de change you might have saved £5 on changing £1000 into the local currency but its just not worth the petrol and hassle to drive further afield. Alternatively, if you regularly go to destinations with the same currency eg the Euro, consider setting up a new bank account in that currency. Most banks allow you to do this. You can then use online services such as wise.com or xe.com which gives you the absolute best rates, paid into your bank account and you can then go to you bank to get this cash out of the bank. Plan ahead for this.

Car rental online. The way I do this is at the same time that I am booking the flights etc, I have a second browser open to separately search for car rentals, to compare prices and availability, independently from the quote the airline will give me; sometimes the airline has the best deal, sometimes not. I usually use RentalCars.com for comparison or at Limoges I almost always use Buggs car hire. Note that if you book your car hire via yoru flight company, they may not allow cancellations, whereas direct, they might.

Photos of your documents and children (in case get lost). Before you go take photos of them all, so you have this (heaven forbid) they get lost so you can communicate with local Police. It is also a good idea to photo them at the start of any day out, in the clothes they are wearing, so again, the Police can see, without verbal explanation. Not nice to think about but wise.

Birth certificate for step-kids etc, and letter from parent. If the border control police are enforcing the rules, they will question why you are travelling with "someone else's children". We have taken our kids' friends on holiday with us and had to cover this off.

Insurance – car hire insurance excess, travel insurance, annual cover. If you go on holiday a few times a year, then an annual policy with a specialist firm is wise. Paying the excess insurance with the car hire company is expensive. With a specialist firm it is not.

Airport car parking online. Use online comparison sites to find the best deal but make sure you are aware of the time to get from the car park to the airport, and the means of transport to get there, including how regularly they leave.

Passports. In date + 6 months/3 months. The laws on the 6-months rule are not always clear. If at all possible, just check if you've got 10 years from the start date plus more than 6 months to all your passports' expiry date. Tickets. If you've got the tickets on your phone app, take a backup printed on paper – what if your phone battery dies, you drop and smash the screen or it gets stolen? With the paper ticket you can still continue with your journey.

Driving license – valid? In that country? An International Driving Permit is cheap and easy to get at the Post Office for about £5. I take both the UK pink one and the International one, to cover the bases. Who knows what post-Brexit changes will bring as we have to adapt.

Visa. Check for country-specific Visas, whether post-Brexit Europe or more globally. Check the UK Government travel advice website

here

.

Health insurance/ EHIC / GHIC. Self explanatory – make sure you have cover in case any of your family fall ill or have an accident.

Brexit paperwork? This will evolve over time so unfortunately, there is nothing concrete, forever, and it is likely to change so stay up to date with the Government website.

Covid-19 paperwork? Check with the country you are going to, whether they require a Covid-19 test to have been completed for each of your family members, or if they insist on a vaccine. Some countries still insist on a declaration including where you are going and why.

Pet passport. Stamped appropriately out and on return. I have suffered the massive irritation of making this error – after driving 9 hours north to Calais on the way back to England, only to be told at the pet passport control that I had forgotten to get the vet's stamp in it. I felt the blood drain out of my face as I realised what this meant – either an 18 hour drive round-trip back to my vets, or a few days in Calais, plus hotels and vet bills. I won't be making that mistake again!

Got a toddler? They cant 'pop' their ears' pressure when on the plane, so they feel the pain of the pressure build up in their ears. So take a sippy-cup of juice and/or some crisps that they can chew on. Drinking and chewing will pop their ears for them and they'll stop crying.

Travel accessories. Noise Cancelling Headphones, foam earplugs, eye covers, headrests. Get them at your local Pound shop, Amazon, eBay, not at the airport. Packed lunch inc <100ml juice (you are allowed your own food on flights and liquids under 100ml). The super-concentrated fruit juice like this mean you can carry it onboard ( it is under the liquid limit) and add it to any water to get kids to drink it. You can carry an empty water bottle through passport control and many aiports have a water tap/fountain available the other side.
Make sure the kids each have headphones and gadgets (see next item). This alone reduced our "are we nearly there yet" factor to zero. If we are driving, my foam earplugs go in as soon as we get on the Eurotunnel for 35 minutes of shut-eye.
Journey entertainment for kids. Films, episodes , games, pre-downloaded.
Portable phone-charging battery like this for days out. 1 for family. All gadgets in sturdy cases. Being on the move increases the chances of a dropped gadget. Or it falling out the car door.
Roaming charges. Especially on kids phones, turn roaming off, if applicable (we have unlimited WiFI at our luxury villa – many places do not). Call your mobile network and tell them where you are going – they may have a roaming tariff that is better for you. Use GPS (free) not data for maps, Google Maps or Here WeGo or Citymapper, downloaded & offline.
Travel light vs take what you need = Balance. Eg raincoat? Welly boots? No hair dryer? Check the probable weather for your holiday. Wear your heaviest clothes and boots (lighter luggage). This is a difficult balance. Kids always want to bring everything. Consider taking things you're about to get rid of like old jumpers or shorts – see luggage space point below.
Adapter plugs. We have a box of 30 or more at our villa because they always get used! Ask your host/hotel.
Airport rules and tips. Liquids (drink before going through and refill after). Wear the boots, put shoes in luggage (in winter, I often come through the airport wearing my [clean!] welly boots, coming from our farmhouse). Know the weather at the destination airport (hot, cold, wet, dry) and change on the plane. Liquids already in small zip-lock plastic bag for security check.
Local car laws – high-vis jacket, warning triangle etc.
Medical kit. Liquid calpol. Aloe vera (for sunburn). Paracetamol. Ibuprofen. Plasters. Bandage. Travel sickness pills. Imodium. Zip lock bags x 3 (any mucky things, zipped shut. Very handy for travel sickness!). Tick forks (if rural)
Toiletries. Minimise. Solid shampoo & soap. Or check if provided at your holiday villa/hotel.
Sun lotion. SPF and UVA rating is all that matters – does not need to be branded or expensive.
Photo your car at the airport carpark, the bay number and what bus number to get back to your car area. You'd be surprised how easy it is to have lost your car when you get back, tired and late, after your holiday.
Choose Villa vs hotel. Villa often cheaper for groups or larger families.
Is all building work onsite and nearby finished?
Talk with the villa owner. Do they genuinely sound like they care about *your* holiday. Get the best directions (eg our route around Paris). Any other tips? Equipment and games onsite?
Is there Baby and children holiday equipment (Car seat, push chair, high chair, bath etc) at your villa, so you don't have to bring it (yes, we have). How will you take your own on the plane?
Get 'buy-in' from the kids early on in the planning before the holiday. Where you're going on holiday and what you'll be doing. This avoids the grumpiness on holiday "Hurghg! I dont wanna do that!".
Be the first off the plane, front or back, and through customs quicker. Depending on the airport, being first off as opposed to last off the plane can save between 20 minutes and 1.5 hours. With tired kids, that's a long time stood in a boring queue!
Plan for jet lag and kids travel fatigue.
Plan your route to your holiday destination. Talk to the owner / destination. Their tips and route. Stop offs? For instance, we have a very specific little-known tip on navigating around Paris that makes it far easier, which we give our clients.
Plan your holiday days.

Days out, days in. It is often a nice mix, especially if you are staying at your own private villa, to do a day out, then a day staying at the villa, a day out, a day in, for variation.
Each child gets a choice.
Pre-book where possible.
Citymapper app. Download it and go offline to save data and roaming charges.
Research your area.
Eat the local food. We set our kids a challenge to eat something new on each holiday so they can experience a bit more of the culture.
Beat the crowds – go early in the day.
Consider a day-course; cooking, painting, pottery, surfing.

Consider the learning some of the language. It is easier to go somewhere that you have at least a smattering of the language. Duolingo app. We also offer "learn french holidays" here.
Weather planning, before you go and each night, planning for the next day.
Childcare or kids clubs. Parents need a break, and hopefully the kids enjoy it. Get a babysitter one night.
Holiday with another family with similar aged kids = kid cover
Have more luggage space for the return journey. Either have space on the outbound journey, or consider taking clothes that are at the end of their use for you, that you can give to a local charity shop on holiday. It means you can bring back more goodies!
Consider a gadget ban for a day or 3. Get kids 'buy-in' pre-trip, or at least awareness. If you've already told/warned them that a certain day or a few days will be 'mandatory gadget free' they can be prepared that it is going to happen. We find 2 things happen on gadget free days; they are far more friendly and sociable with us, and they go outside and entertain themselves more.
Camera lessons. Phone or DVLR? Learn before you go, with kids together. Could you do a course on online lessons, YouTube etc on how to take great photos and videos.
Holiday diary blog, with all your new found photo and video skills. It might get them writing without knowing it 😉
So there you have it. Your checklist with explanations. If you haven't yet, get the downloadable PDF short version of the checklist which you can print out and physically check off to make sure you've got everything ready for your wonderful family holiday. Here is the form again to download the checklist for you (we will email it to you).
We are sorry that this page was not useful for you!
Let us improve this page!
Tell us how we can improve this page?