Below are just some of the many excellent reviews we have received from previous happy guests. These are all from genuine guests who have enjoyed their holiday at this luxury villa.
Click the button below to view each person. Hover over the review to pause the automatic slider.
Also see reviews on Google Reviews here, on TrustPilot here and on TripAdvisor here.

Just Stunning!
We had a fantastic time in this beautiful home and grounds. Would fully recommend it to anyone. The massive lounge/dining area is particularly stunning for large family meals and spending time together and the fabulous acres of grounds meant the kids could explore to there hearts content.
Greg Hancock - Gite Guest
A BEAUTIFUL SPACIOUS HOLIDAY FARMHOUSE FOR OUR DORDOGNE HOLIDAY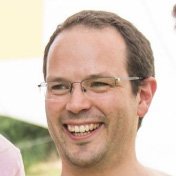 A beautiful spacious holiday Farmhouse for our Dordogne holiday, set in a large meadow gardens. Luxury holiday destinations! Ideal for large families or gathering. Beautiful buildings, bedrooms and bathrooms in the south of France. We were a group of 9 people, 10 at times, and it worked well, with the cottage with private pool. It sleeps 4, sleeps 6, sleeps, 8 or more very comfortably. Great from from the villages. We made each other bed breakfast as we were a few couples on holiday together sharing the gites space. The pool was a breath of fresh air. The children hardly left the pool for days on end it seemed. The steps in the pool are pretty cool, too. Jumilhac le Grand is a short distance away with a nice restaurant in front of a fairy-tail castle by the river. There are lots of attractions in the region for holidaymakers, but we spent most of our time lounging at the house. Lovely!
Greg Elliott - Gite Guest
Incredibly High Standard
This property is just stunning! Incredible high standard, felt very opulent, with several quirky features including an indoor balcony & a Narnia wardrobe entrance to the living space! The setting is beautifully quiet & secluded with so much space for the kids to run around in. The property itself was almost as big than my local village – I could fit my house in the kitchen space! This was just the tonic we needed before Christmas, the views are stunning in all directions, like a deep exhale of peace! We will definitely be back!
Its hard to find something to fault with this. The weather could have been better but I don't hold the hosts responsible for that! It was December!
Jaci Legge - Gite Guest
Perfectly peaceful, to get away from it all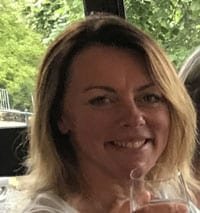 As you look out across the field towards the woods (and beyond that, the lake) you feel as though you're in the middle of nowhere – perfect tranquillity, with nothing but the sounds of wildlife around you. That said, the town of St Yrieix is not far away – about 10 minutes by car – where you can get everything you need (and the fortnightly Friday market is well worth a trip for picking up delicious goodies to take back and enjoy on the property's terrace, with a nice glass of local wine!). We stayed there as a group of ladies celebrating a friend's 50th birthday, and it was a perfect base for chilling out, visiting lovely local restaurants and laughing loudly without disturbing the neighbours!
Sarah Young - Gite Guest
Fantastic farmhouse in a fabulous setting, a real home from home.
Huge living room, excellent quality furnishing throughout, felt very luxurious but homely. Great views of the night sky and the stars, and the lake is lovely. No negatives – its a perfect getaway
Jill West - Gite Guest
Stunning Large French Country house which was perfect to cater for all of our large family
Beautiful property set in the French Countryside with amazing views of the Dordogne. We often saw the local wildlife whilst we chilled out on the terrace including deer near the woods. It was so secluded it felt like our own retreat and tranquility. That said the local town was only 10 minutes in the car.
The house is super spacious with an enormous living area but felt extremely cosy. Bedrooms were really comfortable and plenty of bathroom for all of us. Kitchen and lounge offered plenty of seating and utensils, cooking facilities were ideal for our large group. There was even a bar area and games room which was perfect for the kids but also fun evenings spending together as a family.
There was so much space both indoors and outdoors we never felt on top of one another and kids loved running around outside exploring the woods, lake and fields. They loved it so much they keep asking when we can go back.
There are local shops nearby including bakeries, supermarkets that offer great fresh fish and meat.
We explored the local villages, restaurants, cafes and markets. Jumilhac is a local town nearby which had a beautiful Chateau, we sat in the most wonderful restaurant outside that does tasty local dishes at reasonable prices, would definitely recommend.
Definitely a holiday to remember and can't wait to back again. We would recommend this to everyone and wish we lived closer. Till next time…
Emma Jordan - Gite Guest
We will be back !!
A beautiful location and a stunning home. We instantly felt welcome and relaxed.
Danni Harris - Gite Guest
Perfect Secluded Spot
The perfect secluded spot to focus on finishing off the outstanding work admin before Christmas… and then sit back, relax and look up at the stars with a nice glass of red wine, whilst pondering my priorities for next year. Awesome house and grounds, comfy beds, and all the facilities one could need!
Marie Patchet - Gite Guest
Perfect for a stay with family or friends
(Translated by Google) Superb spacious and rural cottage, surrounded by a vast domain in the peace of nature. Perfect for a stay with family or friends, with play area, barbecue, swimming pool, everything to make the stay simply unforgettable !!! 🙂
(Original) Superbe gite spacieux et buccolique , entoure d'un vaste domaine au calme de la nature . Parfait pour un sejour en famille ou entre amis , avec espace de jeux , barbecue, piscine , tout pour pour que le sejour soit tout simplement inoubliable !!! 🙂
Eleonore Balzat - Gite Guest
You quickly feel at home
(Translated by Google) Magnificent house in a splendid property where you quickly feel at home and where you can fully enjoy nature in peace. Ideal for a stay with family and / or friends.
(Original) Magnifique maison dans une splendide propriété où l'on se sent rapidement comme chez soi et où l'on peut profiter pleinement de la nature dans le calme. Idéal pour un séjour en famille et/ou entre amis.
Lola Ebel - Gite Guest
Inoubliable! Unforgetable!
Un sejour inoubliable!!!, quoi de mieu qu'une magnifique propriété pour passer un moment en famille et amis, tout etait parfait, la communication avec l'hote , la maison, l environnement…..Merci beaucoup. A l'année prochaine.
————————
An unforgettable stay !!!, what better than a magnificent property to spend a moment with family and friends, everything was perfect, communication with the host, the house, the environment ….. Thank you very much. See you next year.
Max Fuller - Gite Guest
Family Gathering
We booked this stunning gite for a large family gathering to celebrate a milestone birthday. It was very straightforward to book and Duncan , the owner, was really helpful and forthcoming with information on the area and with directions to the property. The gite itself is set in beautiful secluded grounds complete with lake and forest and perfect for outdoor activities such biking or simply relaxing in the sun on the large terrace! We had an amazing time here at this real hidden gem and can't wait to go back!
Ali Chapman - Gite Guest
N'hésitez plus! (Do not hesitate!)
(Translated by Google) By opening the door of an old wardrobe you find yourself in a new world, disproportionate, atypical and warm. Bucolic and perfect setting for reunions with family or friends! Do not hesitate!
(Original) En ouvrant la porte d'une vieille armoire on se retrouve dans un nouveau monde, démesuré, atypique et chaleureux. Cadre bucolique et parfait pour des retrouvailles en famille ou entre amis! N'hésitez plus!
Amelie Doriant - Gite Guest
This house is amazing
This Gite in Dordogne France is amazing. A typical french country farmhouse and barn have been transformed into a dream holiday house that's perfect for a large family get together or group of friends. All the bedrooms are very comfortable with luxurious bathrooms. The main bedroom even has a fireman's pole for a swift exit downstairs! We were particularly impressed with the open plan lounge/kitchen/dining area that was made for large gatherings. It's huge! Did I mention the fireman's pole? Outside there is a massive terrace partially covered to give some shade on the really hot summer days. Beyond that there is a massive meadow and acres of woodland and a lake to explore. Perfect for letting the kids be kids and go on an adventure. The nearby towns are both full of lovely shops and bakeries (wonderful pastries and breads) but Jumilhac edges the scenic competition with its fairytale castle.
Only downside – It's too far to be able to go to every weekend.
Pete Cook - Gite Guest
La maison est juste magnifique
(Translated by Google) The house is just beautiful. We had a wonderful week with family and friends! The equipment, the decor, the exteriors, everything was there and whatever the age of the children! We can't wait to come back to test the pool. It is the ideal house to come and enjoy a week in Jumilhac! Thank you so much.
(Original) La maison est juste magnifique. Nous avons passé une magnifique semaine en famille et entre amis! Les équipements, la déco, les extérieurs, tout était là et quelque soit l'âge des enfants! Nous avons hâte de revenir pour tester la piscine. C'est la maison idéale pour venir profiter d'une semaine à Jumilhac! Merci beaucoup.
Anouk Bonnet - Gite Guest
Magical getaway in this cottage in the middle of nature
Escapade magique dans ce gite au milieu de la nature. Très pratique, très bien équipé, sécurisé pour les enfants. Encore merci beaucoup pour ce merveilleux endroit !
(Translated from Google)
Magical getaway in this cottage in the middle of nature. Very practical, very well equipped, safe for children. Thank you again very much for this wonderful place!
Marie MHU - Gite Guest
Jaw-Dropping, Quality-Finished Family Gite
What struck me most in our stay here, other than the gorgeous secluded grounds, was the high quality finishing to all of the décor throughout this spacious property. Seriously, the living space could fit the footprint of our entire home! The surrounding area has so much historic & geographical beauty, and all-round gorgeous 'frenchness', that you will be back for a second stay in a heartbeat! There are a ton of attractions, but to be honest we just loved hanging out here most of the time!
Eliot Metcalfe - Gite Guest
SUPERB PLACE TO HAVE A GOOD TIME WITH FAMILY OR FRIENDS IN THE COUNTRYSIDE!
(Translated by Google) Superb place to have a good time with family or friends in the countryside! The house is beautifully renovated, and everything you need is there. A perfect place to recharge your batteries!
(Original) Superbe endroit pour passer un bon moment en famille ou entre amis à la campagne! La maison est magnifiquement rénovée, et tout ce dont on a besoin y est à disposition. Un endroit parfait pour se ressourcer!
Melanie Fourcault - Gite Guest
Everything was perfect … We will gladly come back
(Translated by Google) The house is splendid, we had a great stay. Everything was perfect => house, cleaning, garden, furniture in the house, playroom. Thanks again for your hospitality! We will gladly come back…
(Original) La maison est splendide, nous avons passé un super séjour. Tout était parfait => maison, ménage, jardin, mobilier dans la maison, salle de jeux. Merci encore pour votre hospitalité ! Nous reviendrons avec grand plaisir…
Pauline Lachenaud - Gite Guest
Perfect house, perfect hosts, everything was amazing!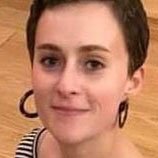 (Translated by Google) Perfect house, perfect hosts, everything was amazing! The house is ideally located in a beautiful landscape, quiet to relax and enjoy friends and family. The living room is huge, the kitchen very well equipped with many household appliances, dishes, fridges (important for beers!) … and the large tables and sofas allow everyone to be able to share convivial moments and comfortable. The half-covered terrace is ideal for enjoying the outdoors in case of bright sun (for small children for example) or rain (this is rare in the Dordogne). The bedrooms are large and comfortable, as are the bathrooms. Shops are accessible within 10 minutes by car, and a small stream runs at the bottom of the garden, perfect for walks around the house. It is also very easy to park right in front of the house. In short, nothing to complain about, strongly to return!
(Original) Maison parfaite, hôtes parfaits, tout était incroyable ! La maison est idéalement située dans un paysage magnifique, au calme pour se ressourcer et profiter de ses amis et sa famille. La pièce de vie est immense, la cuisine très bien équipée avec de nombreux appareils électro ménagers, vaisselle, frigos (important pour les bières!)… et les grandes tables et canapés permettent à tout le monde de pouvoir partager des moments conviviaux et confortables. La terrasse mi couverte est idéale pour profiter de l'extérieur en cas de grand soleil (pour les petits enfants par exemple) ou de pluie (c'est rare en Dordogne). Les chambres sont grandes et confortables, les salles de bain de même. Des commerces sont accessibles à 10min en voiture, et un petit ruisseau coule au fond du jardin, parfait pour les promenades autour de la maison. Très facile également de se garer juste devant la maison. Bref, rien à redire, vivement y retourner !
Aurelie Poupel - Gite Guest
To find out more and to book your luxury villa with pool in France, contact us here with any requirements or requests or check the availability here to book.
Our reviews are strictly only from guests who have stayed at Gite Dordogne. If you have stayed at the Gite and you want to give a review, we would love to hear from you so please email us or use the "Contact Us" page here.
If you want to use the comments section below to ask a question please do below (but not for reviews).
How useful was this page?
Click on a star to rate it!
Average rating 5 / 5. Vote count: 4
No votes so far! Be the first to rate this page.
We are sorry that this page was not useful for you!
Let us improve this page!
Tell us how we can improve this page?