Many parents search for "child friendly holidays France", hoping for a wonderful child friendly holiday, and come up against a mass of options – Rural or in town? Are there bikes? You need a toddler friendly place? What is there to do in the local area for your family holidays? Do baby friendly breaks come with play zone or not? How many kids can it take? Can I bring dogs? Will your child be able to free-play outside in lots of space? With public swimming pools, with private pool or without? With safe enclosure or not? Do the family friendly holidays and villa have baby equipment like a high chair or cot for baby?
Are there enough bedrooms for your toddlers and older kids to spread out and enjoy their holiday or will they be cramped into small bedrooms?
The list of criteria for child friendly gites France for your family holiday goes on.
The most important element is – what will make you, your children and family happy for your holidays in France?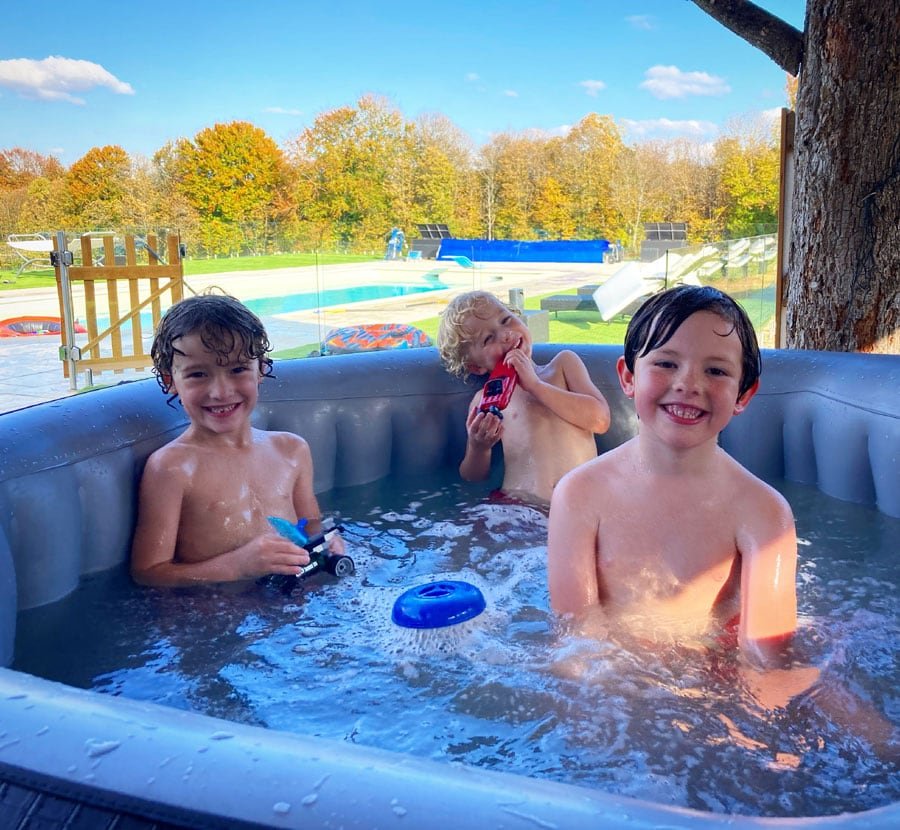 Baby Friendly Gites France
We have had many families and small guests stay at our luxury villa in south west France and everyone has loved their stay. All the photos show lots of smiles, and luxury family togetherness.
This stunning toddler friendly swimming pool was completed in 2021 and has everything you need to keep your kids and family happy; a safe shallow end for the younger ones, a deeper end for proper swimming, a sturdy diving board and a large semi-circle Roman End steps for getting in and out or for luxuriously relaxing in the sun. The swimming pool is 14 metres long, including the Roman End steps. We have a number of toys for the pool, including flippers / fins, goggles masks, balls, floats and sinks (for fetching under water). We do not offer swimming lessons, so please make sure your loved ones can all swim safely for your holiday.
Toddler Friendly Holiday Swimming Pool
The pool also has a reinforced clear glass enclosure – the pool is completely surrounded – to stop kids getting into the pool when you don't want them to. It also has a child friendly / toddler friendly gate lock. We asked some of our friends and family before we built it, to discover the most toddler friendly and parent friendly method, and the unanimous decision was a fence enclosure. So we opted for the more beautiful glass enclosure so you still have views over the beautiful gardens.
Child Friendly Holiday Gites France
Baby Friendly Gites France
We have a large 15 metre long Games Room for family fun holidays, equipped with the air hockey table shown above, plus a cinema with 3-metre wide screen and surround sound speaker system.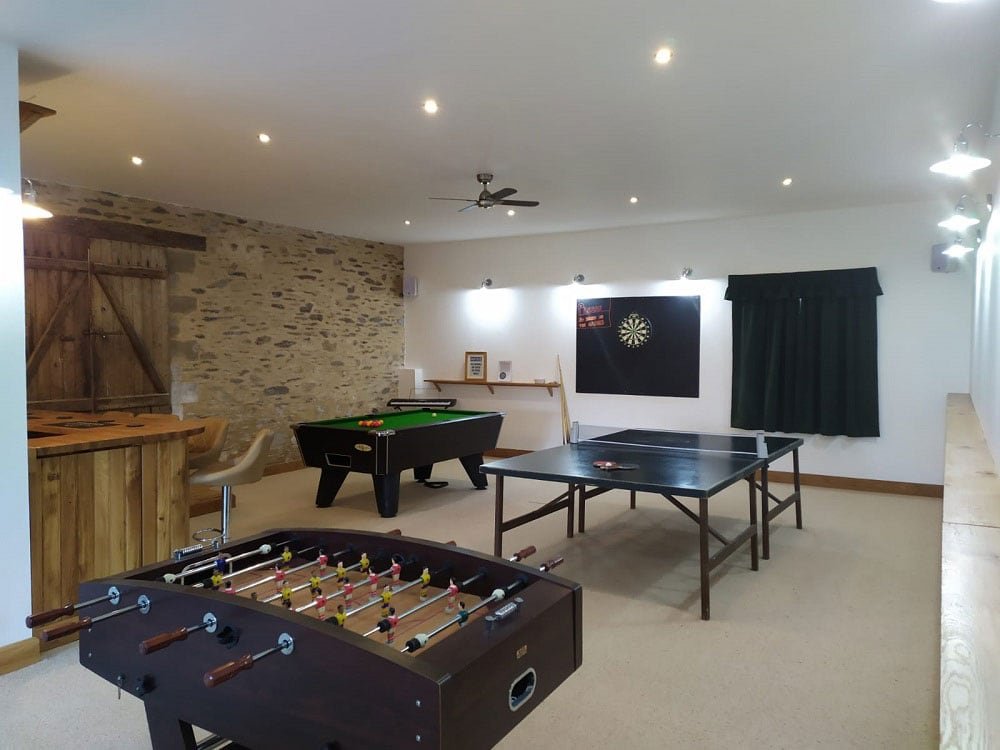 This luxury villa in south France also has table football, professional darts board, table tennis and a professional 7-foot pool table (plus the bar for relaxing at). Fun for kids of any age and grown ups. This is not your basic Haven holiday parks holiday!
WiFi
We also have free unlimited wi fi which may not seem like anything to shout about, but in rural France, it is!
So come to the luxury Gite Dordogne!
The Villa Bedrooms & Accommodation
There are 5 bedrooms / suites accommodation so you can organise the family rooms as you wish. All rooms have at least 1 double bed – 2 rooms have 2 double beds. 3 of the rooms have ensuite bathrooms and all are toddler friendly accommodation, so you can all sleep peacefully.
Holiday in The French Countryside
We have 26 acres of playground; garden, field, forests, lakes (just beyond the first forest) and space for you to explore. Take a stroll in the grounds. We are within the site of the National Park of north Dordogne, France, so it is a protected and peaceful area.
Dog owners – your pet is welcome at this house.
We have safe off-road car parking at the property, so your car is ok to park with easy access to the road, but remote; you're a world away from busy roads.
Self Catering Villa in France
We have 2 kitchens here, plus other self catering facilities. 1 kitchen indoors, which is self catering large country kitchen with Rangemaster oven with 5 gas hobs. And 1 kitchen is outside on the terrace, for self catering on hot summer days and for cooking fish (to keep the smells outdoors). Maybe picnics by the lake if you prefer. Plus an adjacent walk-in pantry room for food preparation for meals. All kitchen essentials are provided – blender, cutlery etc.
There are 2 barbecue options – a smaller feature brick barbecue for families, and a much larger 2-metre wide barbeque in the Bakehouse for bigger groups and a range of foods.
Baby Equipment on Your Family Summer Holiday
You have easy access to a number of facilities for babies, toddlers and older children, to keep them safe and entertained. We have 2 travel cots for sleeping, a baby bath, high chairs (our high chairs are brand new), bath grip mats and changing mats for babies, toilet seats for toddlers, as well as numerous small toys for the kids. We are fully equipped for families and little ones!
We know a few friends locally who will do babysitting, if you want to escape to restaurants for date night, or just relax a little more.
We also have a lot of toys for all ages, for babies, your toddler, older kids and parents, like badminton, baseball, safe archery (with suction cup arrows), petanque, bowls other sports kit and skateboards.
Its like having your own kids club, but its your own kingdom.
This is a family friendly place: Our aim is that you don't have to travel like a camel or a donkey; Travel light. Put your feet up on arrival.
Amenities and Child Friendly Activities and Attractions
It just depends on your ideas for your holidays in France. You want the best places locally.
At the large local lake Arfeuille, a 7 minute drive, there are sandy beaches, one of the many is a friendly places nearby.
You can play mini golf at the villa because there is acres of space. Shops, markets and supermarkets are just a short drive to the picturesque town of St Yrieix. The are tennis courts nearby, free to use, as well as nature trails for the whole family, as we are remote in the country. Take a walk in the country.
You can go for horse ride lessons or canoe hire in Brantome.
There are nearby French château (chateau are local castles) to visit and safely explore.
Destinations Further Afield
At Arcachon there is a sandy beach you can travel to, about 3 hour's drive. There are sandy beaches along the coast of south west France for a perfect summer holiday destination in southern France.
Take a trip to Lot et Garonne, 3 hours away. The Loire valley is 3 hours north, a great place for fine wine for the adults. A trip to the Paris, Eiffel Tower and Arc de Triomphe is 4 hours away. St Malo is 5 hours. Italy is 6 hours, Brittany is 5 hours. Midi Pyrenees, Normandy, Provence region and Spain is 6 hours. Ireland and UK England is 1 hour 30 minutes flight. Charente maritime is 2 hours.
Find out more about this child friendly luxury villa in the South of France for holidays here, to check your dates and prices.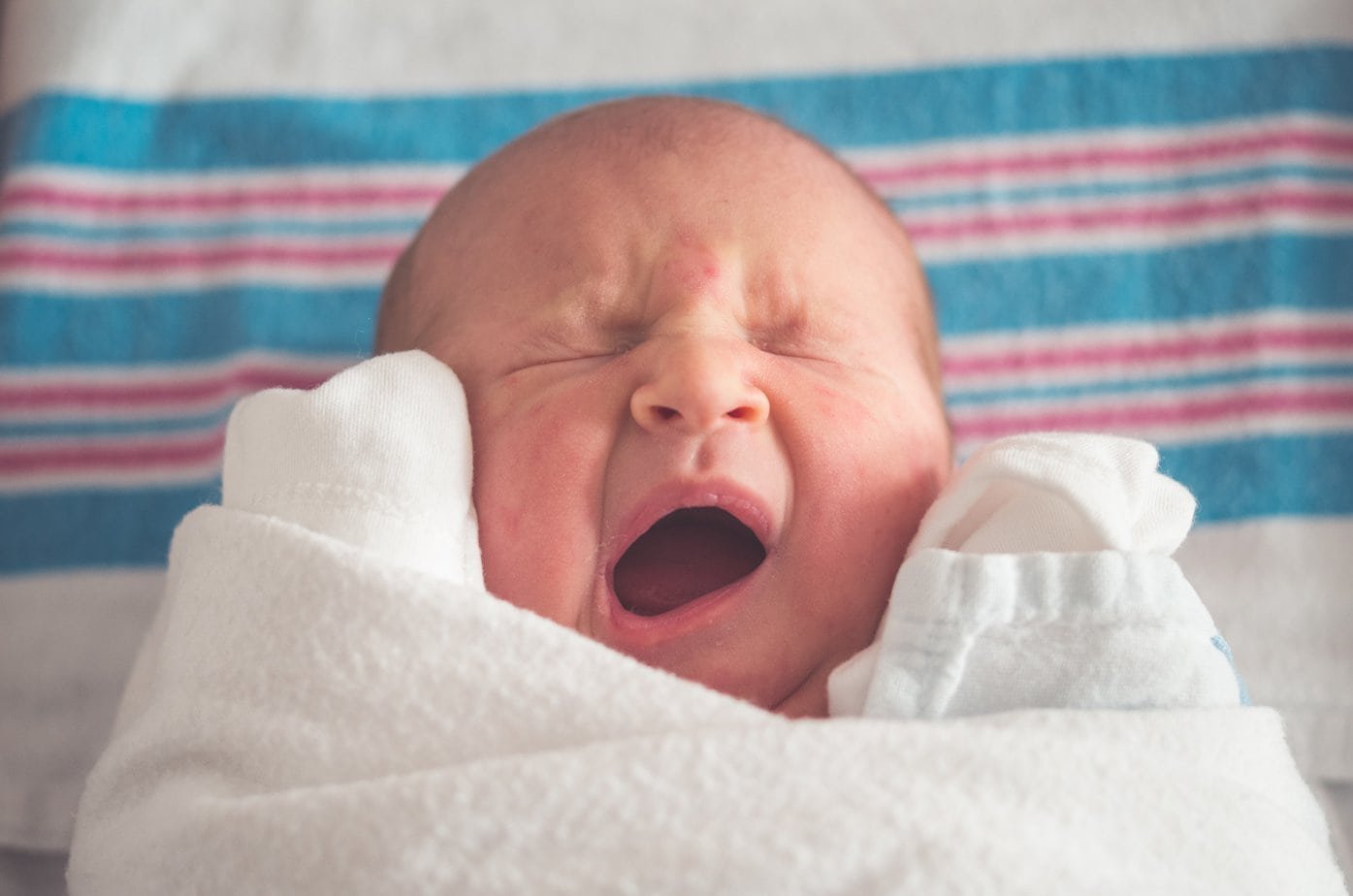 We are sorry that this page was not useful for you!
Let us improve this page!
Tell us how we can improve this page?