We had guests staying at our gite for a Santa Claus visit this winter and they clearly had a wonderful time!
They very kindly sent me some photos and videos of their stay at the Christmas gite and gave permission to show them to you.
So here you go…
(The decorations and hats etc are ours and can be available to you, as part of the Xmas villa package)
Christmas Villas
The guests here are French so the sweet little girl is speaking French to Father Christmas who is up on the balcony. "Kookoo" is a cute childish way to say "Hello". Watch how he enters the room…
As you scroll down through these photos and videos, imagine being there with your family and friends for this wonderful holiday and sharing your presents together.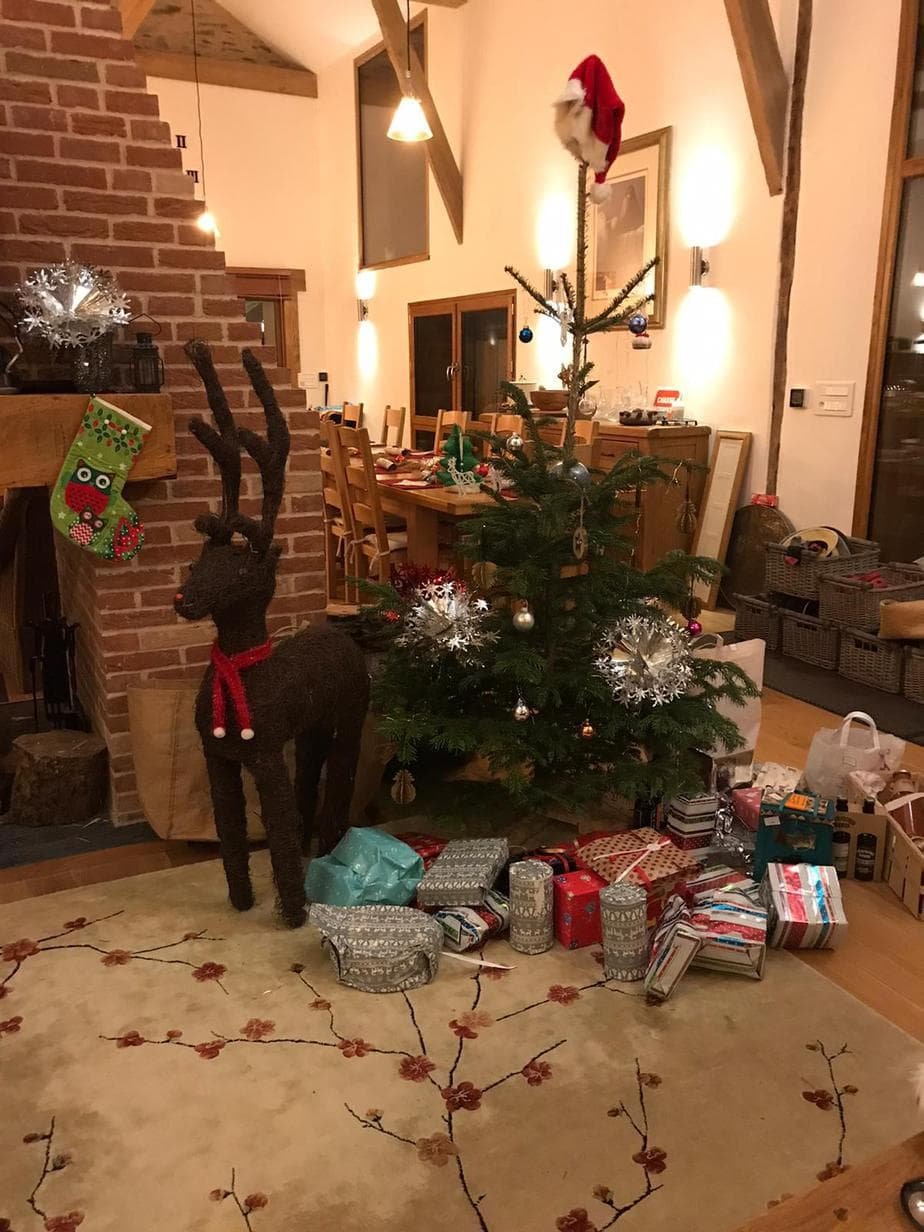 Below are a few photos showing the daft Xmas glasses we have which you could enjoy.
Because this is a large holiday villa which sleeps up to 14 people, you can come for your winter holiday (or summer holidays), with your family plus maybe friends or another family.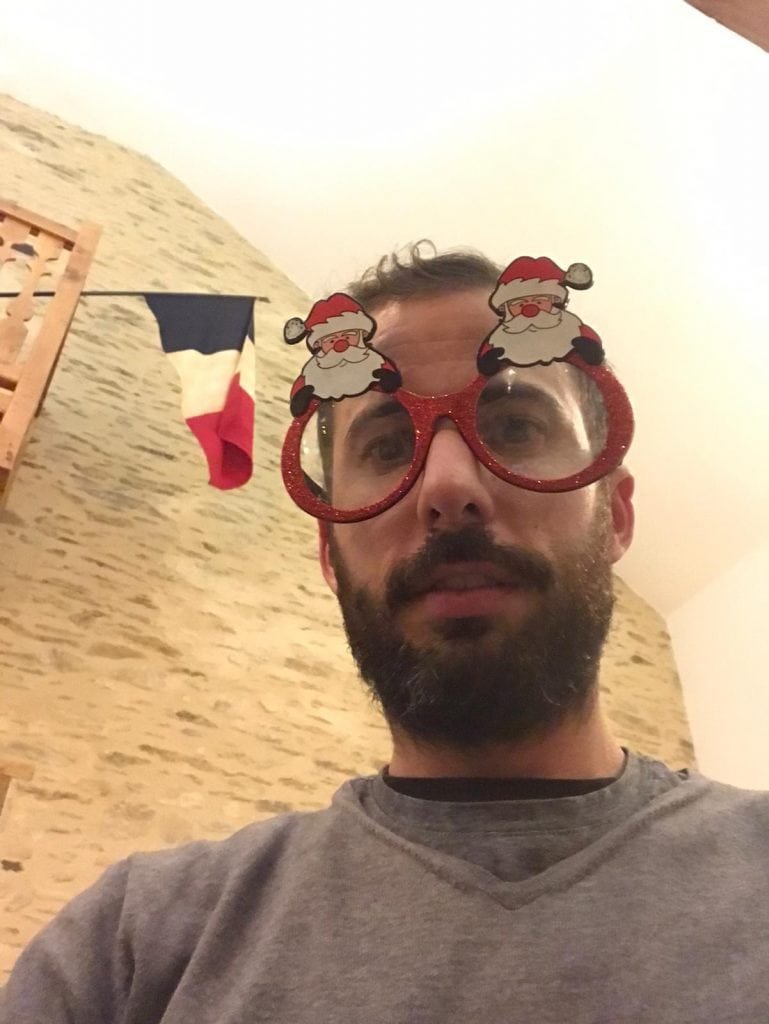 Christmas Villas are few and far between at this level. With the villa stunningly finished to high specifications, you and your family can relax by the fire and have a wonderful winter holiday. Your Christmas gite has all you need for a fun and relaxed stay.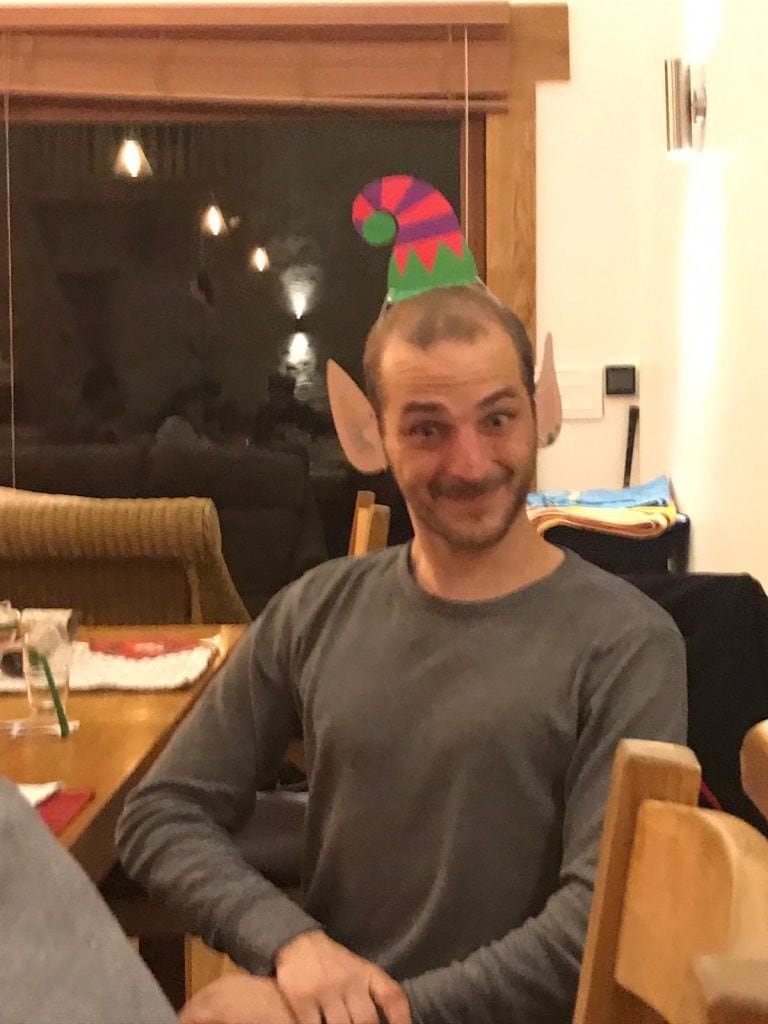 We also have a number of other fun decorations like these Santa's Elf ears and hat.
So there you have it. Beautiful aren't they?
Still looking for Christmas Villas photos and details? There are a couple of other pages here.
Your luxury family friendly gite in France.
You can see some other photos and details here in this winter wonderland here and here. And here for more on your Villa for Christmas South France.
Your Christmas Gite
We are sorry that this page was not useful for you!
Let us improve this page!
Tell us how we can improve this page?