Are you an art enthusiast seeking an unforgettable experience in a picturesque setting? Look no further than a luxurious painting holiday in the enchanting region of Dordogne, France. A painting holiday in France offers a perfect blend of artistic inspiration, cultural exploration, and indulgence in the finer things in life.
Immerse yourself in an alluring symphony of colours as you traverse the idyllic landscapes of Dordogne. Renowned for its unspoiled beauty, the region serves as a living canvas, where every winding path and rolling vineyard invites you to unlock your inner artist.
Whether you are a seasoned painter or a budding enthusiast, our tailored painting holidays offer ample opportunities to hone your craft under the tutelage of experienced local artists.
Enjoy the beautiful landscapes, giving perfect inspiration, the tranquility of painting en plein air, translating the mesmerizing sunsets and historic chateaus as you paint it all onto your canvas. As the day concludes, savour the region's divine cuisine and world-class wines, a fitting end to a day of creative exploration. Unquestionably, a painting holiday in Dordogne is an unparalleled blend of artistic discovery and sensory delight.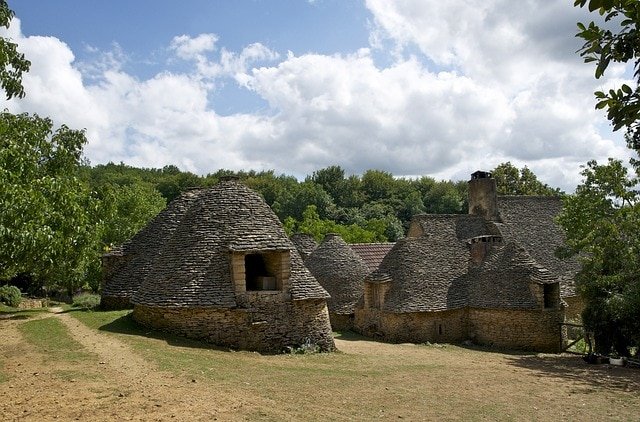 Luxury Accommodation on Painting Holidays
Immerse yourself in the lap of luxury on your painting holidays, as you settle into our exquisite accommodations. From charming chateaus to elegant villas, they provide a range of options that cater to your every need. Each property is carefully selected to ensure utmost comfort and style, allowing you to unwind and rejuvenate in a serene environment.
Expert Painting Guidance on Your Art Holiday
Unlock your artistic potential in our painting classes under the guidance of our experienced artists and renowned painting instructors, alongside other passionate painters on your painting holidays. Whether you are a beginner or a seasoned artist, our experts and experienced painters will provide personalized attention and valuable insights to help you refine your techniques and enhance your artistic expression.
With their wealth of knowledge and passion for the arts, you will receive the guidance you need to elevate your skills to new heights on your art holidays.
Stunning Landscapes of Dordogne
Prepare to be captivated by the breathtaking landscapes that Dordogne has to offer. From rolling hills and lush vineyards to ancient castles and picturesque villages, this region is a painter's paradise.
The best painting holidays allow you to explore the idyllic countryside, breathe in the fresh air, and let the beauty of your surroundings inspire your creativity. With every stroke of your brush, you will bring these stunning landscapes to life on your canvas as you create your watercolour painting.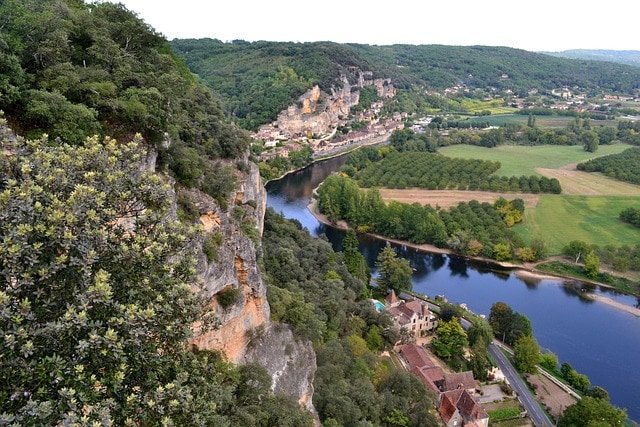 Inspiration in Every View
As you traverse the Dordogne, you'll find your muse at every turn. This inspiring region teems with enchanting sceneries that beg to be immortalized on canvas. Imagine capturing the radiant sunrise as it showers the verdant vineyards with its golden hue, or translating the majestic panorama of rolling hills dotted with ancient oaks into your masterpiece.
Picture yourself sketching the serene Dordogne River, its surface a mirror reflecting the tranquil sky and the rustic charm of stone-built houses on its bank. Let your brushes dance to the rhythm of this captivating land, where every view is a feast for the eyes and a stimulus for the creative soul, on your painting holiday, as you release your creative side and builds new skills.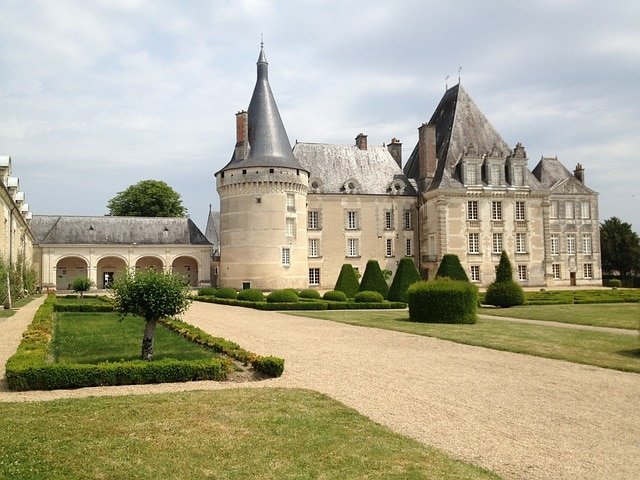 Local Cuisine and Wine Tasting
No artistic journey is complete without indulging in the culinary delights of the region. Dordogne is renowned for its gastronomy, and during your painting holiday, you will have the opportunity to savour the exquisite flavors of local cuisine.
From farm-to-table delicacies to gourmet dining experiences, every meal will be a sensory delight. And let's not forget the wine! Embark on a journey of wine tasting, sampling the finest vintages that Dordogne has to offer. Each sip will transport you deeper into the rich cultural heritage of the region.
Cultural Excursions
In between painting sessions, you and other painting holiday guests will immerse yourself in the rich history and vibrant culture of Dordogne. Explore the ancient caves adorned with prehistoric art, visit medieval fortresses, and stroll through charming cobblestone streets.
Our carefully curated art holiday cultural excursions will take you on a journey through time, allowing you to connect with the heritage and traditions of this captivating region, as you paint en plein air. Each excursion will provide you with a deeper understanding of the local culture, further enriching your painting experience.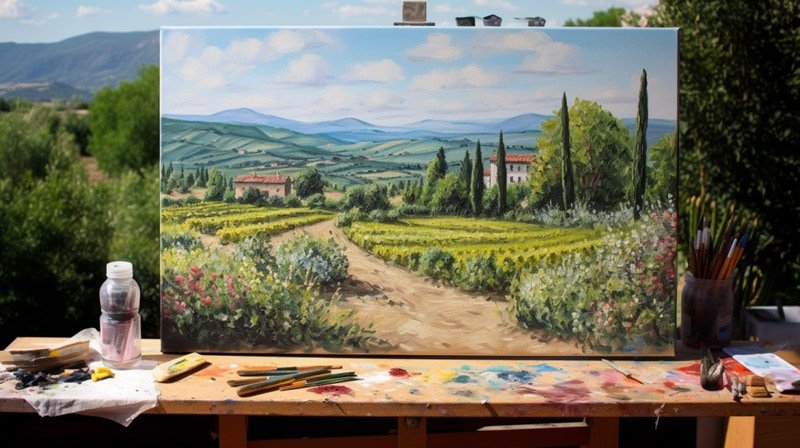 France Painting: A Sojourn Through History
The cultural excursions in Dordogne are not merely trips; they are a voyage into the heart of history. Every castle, every cave, every cobblestone street narrates its own unique tale, whispering secrets of the past.
As you traverse the ancient corridors of time-worn fortresses or explore the subterranean depths adorned with prehistoric art, you'll be enveloped in a sense of wonder and awe. These are not just historical sites; they are living, breathing chapters of history, waiting to share their stories with you.
Engage in Local Celebrations
Dordogne's cultural calendar is replete with traditional festivals and events that bring to life the region's vibrant customs and traditions. Participate in local celebrations, watch artisans at work, or dance to the rhythm of folk music.
These experiences offer a glimpse into the region's rich cultural tapestry, adding a layer of authenticity and depth to your journey. Experience an artist's delight as the local colour and energy inspire your creativity further. This is not just a vacation; it is an immersive journey into a captivating culture.
Master the Art of Painting
The painting holidays course takes you on a deep dive into the world of painting, teaching techniques that range from the classics to the avant-garde. You will learn the delicate art of colour mixing, where hues dance together in a symphony of shades, creating the perfect palette to bring your vision to life.
Mastery of brush strokes is another key focus area, allowing you to depict everything from the soft, gentle ripples of the Dordogne river to the rugged, time-worn walls of the region's castles.
Skills in layering will be honed, enabling you to breathe depth and dimension into your creation. Furthermore, you'll gain an understanding of the principles of light and shadow, which are vital in capturing the evanescent beauty of a sunset or the dramatic contrast of a moonlit night.
These are not just painting classes, but an immersive journey into the world of artistry, where you'll learn to capture the soul of the landscape and the spirit of Dordogne on canvas, using many different art materials, from mixed media, pastels drawing, acrylics, pencil drawing and sketch artwork. No matter what your level of experience, this course will elevate your skills and take your creativity to new heights, with friends and another artist alongside as you paint – so you'll make new friends, enjoy sharing laughter as well as enjoy your painting holidays. So relax, join us meet people and discover the artist within as you master the art of painting in the picturesque setting of Dordogne.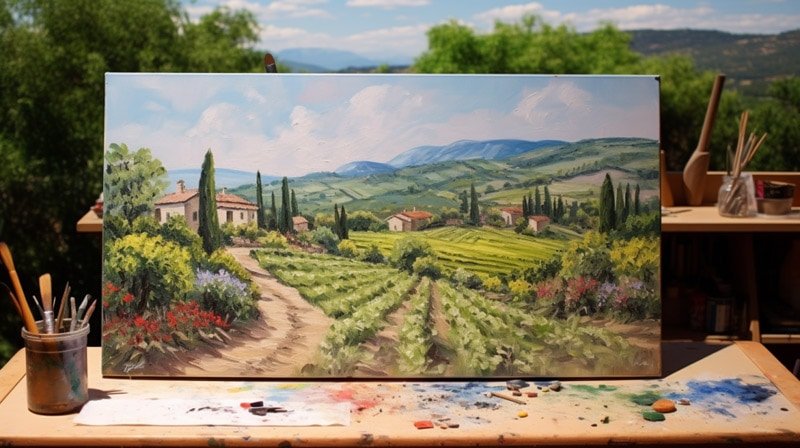 Conclusion
Embark on a painting holiday that combines luxury, artistic exploration, and cultural immersion in the beautiful region of Dordogne, France, whether for a small group or solo travellers. These painting holidays let you indulge in luxurious accommodations, receive expert guidance from renowned instructors, and let the stunning landscapes inspire your creativity.
Sample the delectable local cuisine and wines, and explore the rich history and culture of Dordogne through captivating excursions on your painting holidays. This is an opportunity to paint and create lasting memories and return home with a renewed passion for art in a truly unforgettable setting.
Join us on this fun, relaxing and extraordinary painting holiday to Dordogne and unlock your artistic potential amidst the perfect blend of luxury and inspiration.
We are sorry that this page was not useful for you!
Let us improve this page!
Tell us how we can improve this page?