Travelling with a four-legged friend can sometimes pose a challenge, but worry not. France, with its renowned hospitality, is home to a multitude of dog-friendly accommodations that are perfect for your holiday with all the family.
Among the most luxurious options are the dog-friendly villas in France with a private pool. These holiday cottages not only offer spacious environments for all your loved ones but also come equipped with private amenities that assure a memorable stay for your holidays.
Your Holiday Cottage With Your Dog
The south of France, in particular, is abundant with pet-friendly villas for your holidays, that offer excellent conditions for your dog, ensuring your holiday in France is an enjoyable experience for every member of the family.
Dog Friendly Cottages in France
Known for its Mediterranean beaches, stunning countryside, and the finest wine, the south of France offers a variety of pet-friendly villas. These include dog-friendly cottages and gites that provide a unique French countryside experience.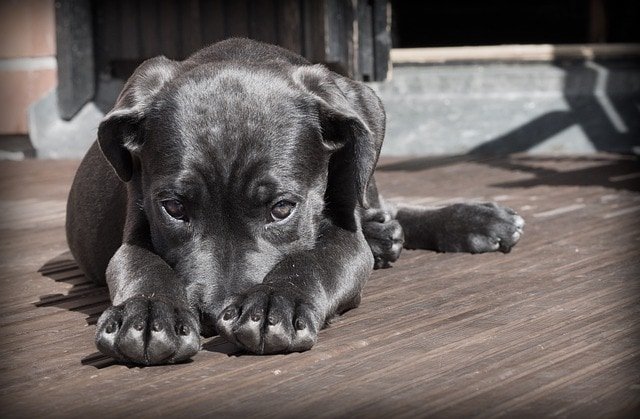 The cottages in France are typically located in rural areas, surrounded by beautiful gardens and olive trees, offering lovely views of the surrounding landscape. Each cottage or gite usually comes with nice bedrooms and its own garden, which serves as the perfect spot for your pet to frolic and play.
France Holiday Cottages
One feature that makes the dog friendly holiday cottage with swimming pool in France particularly appealing is the availability of beautiful swimming pools.
Many properties have a private heated pool, which offers the perfect setting for a refreshing dip during the warm summer months. Additionally, the private garden surrounding the heated swimming pool ensures your pet has enough space to play while you take a relaxing swim.
Keep Cool
A large number of these dog-friendly cottages in south-west France also come with air conditioning, as well as their own swimming pool, making the hot summers more bearable for both you and your pet. Most holiday cottages also offer private parking for the convenience of their guests, and some even offer UK satellite TV, providing a touch of home comfort during your holiday.
Self Catering Holiday Cottage For Families and Friends
For the ultimate holiday with your family, consider self-catering dog-friendly villas in the south of France. These accommodations provide all the amenities necessary for a comfortable stay, including fully equipped kitchens for home-cooked meals. Some properties also have a terrace area where you can enjoy a meal or drink while taking in the stunning views of the French countryside.
In terms of location, pet-friendly villas and gites in France are scattered all across the country, from the French Riviera to the Loire Valley. The French Riviera, renowned for its luxurious lifestyle and breathtaking landscapes, offers numerous dog-friendly villas, many with its own private pool.
For a unique experience, you might consider a holiday cottage in the Loire, an area known for its historical castles, stunning bedrooms and fine wine. Just have your wallet ready to pay super-high prices for your holidays!
Wonderful Restaurants, Wine & Food
The town or village centres are typically located a short walk from most pet-friendly villas, offering a variety of restaurants and shops. The friendly hosts are often more than happy to guide you towards the best local eateries and shopping locations.
The availability of Wi-Fi in these holiday cottages also makes it easier to search for the perfect restaurants, activities, or even the nearest pet store in France.
Those looking for a more unique holiday experience can find dog-friendly tree houses in the south of France. These unique accommodations provide an exciting twist to your holiday, with all the standard amenities and more. Imagine waking up amidst the rustling leaves and bird songs, and enjoying breakfast on a terrace overlooking the beautiful French countryside!
Dog Friendly Amenities
Regardless of your choice, every accommodation ensures your pet feels as welcome as you do. Owners typically take great care to ensure their property is comfortable for pets. They often provide extra amenities such as pet beds, bowls, and even dog treats.
So, whether you're planning a week-long holiday or a short getaway, dog-friendly villas in France offer the perfect holiday home for you and your pet.
On your search for the perfect pet-friendly accommodation, be sure to refine your search criteria to match your specific needs. Whether it's a holiday cottage with a private pool, a countryside gite,or a tree house in the south of France, the options are limitless.
Each property listing often provides comprehensive details about the accommodation, including the number of bedrooms, the presence of a private garden or terrace, availability of air conditioning, and of course, the property's pet policy.
For an immersive experience of French culture and cuisine, consider booking a dog-friendly gite. These traditional holiday cottages offer a more rustic and authentic France holiday experience. In many gites, the charming hosts often provide insights into local traditions, the best places to visit, and even recommend local dishes to try.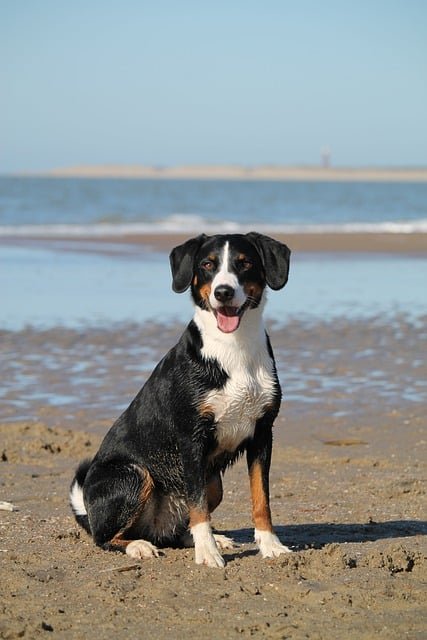 Family Holiday Properties
In the South of France, one can find dog friendly villas nestled amongst vineyards, lavender fields, and olive groves. The views are breathtaking, and the quiet countryside is the perfect environment for a peaceful holiday.
Additionally, these accommodations often feature private pools, providing a refreshing escape from the Mediterranean heat. Some also offer additional outdoor games like table tennis, perfect for a family holiday with a competitive twist.
For those who prefer to be closer to the hustle and bustle of city life, there are dog-friendly apartments in Paris. These apartments often feature a compact design, but what they lack in size, they make up for in location and convenience. They're usually within a short walk or metro ride to iconic Parisian attractions like the Eiffel Tower, Louvre Museum, and the Champs-Élysées.
A Fine Bedroom & A Heated Pool
When it comes to comfort, many dog-friendly self catering villas, apartments and holiday cottages in France don't compromise on luxury. Most accommodations feature spacious bedrooms and living areas, stylish decor, and modern amenities.
Some also have private heated pools, gardens, and terraces where you can enjoy the stunning views of the surrounding countryside, the Mediterranean beaches, or the cityscapes of Paris.
On your perfect French holiday, don't forget to explore the local attractions, savour the local cuisine, and immerse yourself in the rich culture and history of the region. Whether you choose a holiday cottage on the French Riviera, a tree house in South-West France, a gite in the Loire Valley, or an apartment in Paris, you and your pet will surely have a memorable experience.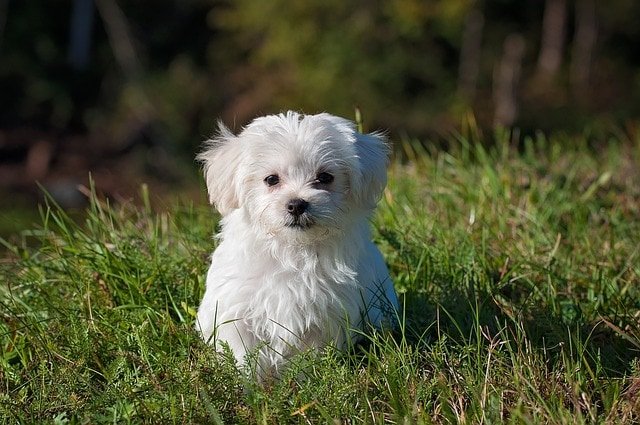 A Holiday Cottage Your Dog Will Love
Dog-friendly self catering villas in France with a private pool, cottages, gites, and apartments, provide a the perfect place – a home away from home, where both you and your pet can relax and enjoy. The welcoming hosts, beautiful gardens, private pools, and lovely views all contribute to a perfect French holiday with pets.
The variety of accommodations available ensures there is something for everyone and their pets, regardless of their preferences. So, pack your bags, bring your four-legged friend, and experience a fantastic dog friendly holiday in France.
We are sorry that this page was not useful for you!
Let us improve this page!
Tell us how we can improve this page?