Escape to a Winter Wonderland of Luxury and Festivity
Are you dreaming of a magical Christmas getaway? Aching to rent a house for Christmas for family and friends? Look no further than the enchanting region of Dordogne, France for Christmas holiday cottages. Known for its breathtaking landscapes, rich history, and charming villages, Dordogne offers the perfect setting for a memorable holiday season.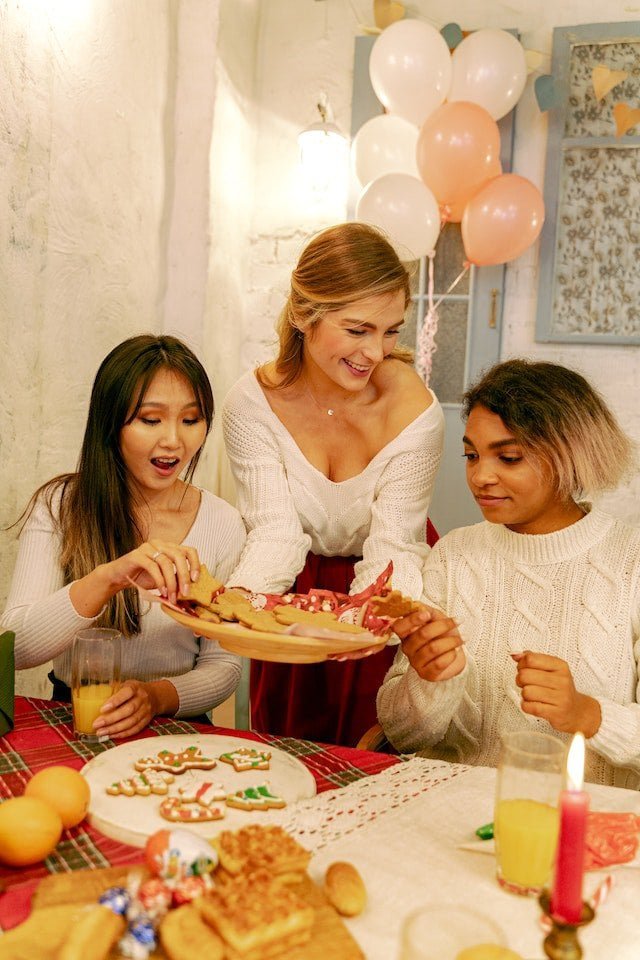 Christmas Holiday Cottages
And what better way to celebrate than by renting a spacious and luxurious house or holiday cottage with a nice hot tub and games room that caters to all your festive desires and Christmas celebrations?
Savor the sumptuous delights of the local French cuisine as you immerse yourself in an extraordinary gastronomic journey. Dordogne, the heart of French culinary tradition, is a paradise for the epicurious, offering an array of dining options that range from quaint, family-run bistros serving hearty meals to Michelin-starred restaurants presenting exquisite gourmet experiences.
Taste Sensation
Be tempted by succulent 'foie gras', indulge in a fragrant truffle risotto, or relish a glass of full-bodied local wine by the fireplace. Each meal is a celebration of authentic French flavors, a testament to the region's rich culinary heritage.
Discover the warmth of shared meals, the joy of festive treats, and the unifying power of food in this slice of French heaven.
Exploring Dordogne From Your Holiday Cottage for Christmas Celebrations
Let's begin our journey by immersing ourselves in the beauty and charm of Dordogne. Nestled in southwestern France, this region boasts picturesque countryside, rolling hills, and stunning medieval architecture. From the medieval town of Sarlat to the prehistoric caves of Lascaux, Dordogne offers a wealth of cultural and natural wonders to explore during your Christmas holiday.
Nearby Attractions and Activities
As you venture out a short drive from your comfortable abode, you'll find a treasure trove of attractions that Dordogne has in store. Start your exploration with the majestic Château de Beynac, a 12th-century castle perched high above the Dordogne River, offering panoramic views of the idyllic landscapes. For a glimpse into our prehistoric past, the Lascaux Caves are a must-visit, showcasing stunning 17,000-year-old cave paintings.
Go Vintage
For the children and the young at heart, a journey to Le Bournat, a living museum that transports you back to 1900s rural France, will be an unforgettable experience. Learn traditional crafts, hop on vintage fairground rides, or savor traditional bread baked over an open fire.
A visit to Dordogne wouldn't be complete without indulging in the region's outdoor activities. Enjoy a relaxed canoe ride down the Dordogne River, taking in the serene beauty of the countryside, or embark on a hot air balloon ride for a bird's-eye view of this remarkable region.
Holiday Cottage in France
Remember, whether it's the charm of the historic sites, the allure of outdoor adventures, or the simple joy of basking in the beauty of nature, there's an experience waiting for every member of the family in this magical corner of France.
Finding Perfect Holiday Cottages for Christmas
When it comes to selecting ideal Christmas large houses with a fab hot tub for your festive period getaway, we understand that certain features are essential to make your stay truly unforgettable (hot tubs mean you can soak in the hot tub with a warm mulled wine or drink in your Santa hat, next to the swimming pool). Picture yourself in a spacious house with cinema rooms and a large garden, where children can frolic in the snow and build snowmen.
Holiday Cottage with Log Fire
Imagine curling up by a crackling fireplace, sipping hot cocoa as you watch the snowflakes gently fall outside. And why not indulge in a refreshing swim in a private swimming pool, even during the winter months?
At our carefully curated selection of large houses and country cottages in Dordogne, we ensure that all your needs and desires are met. Each property is pet-friendly with enclosed garden, so you can bring your furry family members along to share in the holiday joy.
Holiday Cottage with Games Room
A big house with a barn conversion and games room on the ground floor is handy for all the family to get together and enjoy the Christmas celebrations. A holiday cottage games room with table tennis or board games, snooker table, (you'll be surprised how much snooker tables are loved by large groups), a smart TV or cinema rooms for your festive celebration.
Access to a tennis court is nice.
And for those seeking a bit of adventure, our houses are conveniently located near a ski resort, allowing you to hit the slopes and experience the thrill of winter sports. Or just enjoy swimming pools on your Christmas breaks.
Dog Friendly Self Catering Holiday Home
As well as a nice big kitchen for self catering, you want a dog friendly place where pets allowed for the festive season – a nice big house to rent for Christmas – with large gardens or enclosed garden with space.
If you fancy a short walk, there are lakes within walking distance, or you can stroll further afield with your dog on holiday in the surrounding countryside.
Rent a House for Christmas for a Large Group
You want a self catering holiday cottage or holiday home to rent with central location and swimming pools for your festive celebration in your large group of guests or families, so you need a big family bathroom or many, beautiful gardens, in an excellent location, with three bedrooms, four bedrooms or more, for each of the families staying.
Large Houses to Rent for Christmas
You'll need the perfect spot with large bedrooms and decent modern bathrooms in a great location for all your family.
Embracing Christmas Traditions in Dordogne
In Dordogne, the yuletide season is cherished with a unique blend of time-honored traditions and spectacular festivities. The region's markets, or "Marchés de Noël," are a must-visit, their cobbled streets adorned with twinkling lights and stalls brimming with handcrafted items, local delicacies, and festive cheer, as you stroll round the village.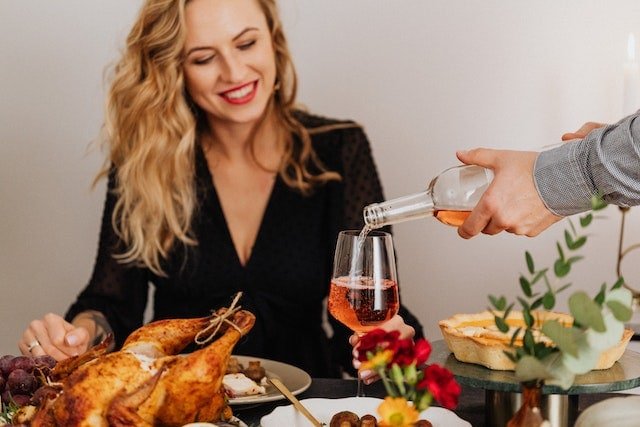 Browse the Local Scenes
Imagine the delight of savoring a warm "vin chaud" and nibbling on "foie gras," a regional delicacy, as you browse through the charming stalls. Another enchanting tradition is the "Crèches de Noël," intricate nativity scenes that are often displayed in churches, homes, and even caves throughout the region. These displays, rich in detail and creativity, are a testament to the region's artistic heritage.
As night falls, join in the local custom of "Las Cachafiero," a heartwarming torchlight procession through the town followed by communal singing of traditional carols. In Dordogne, Christmas is not merely a holiday, but a captivating symphony of experiences that truly awaken the festive spirit.
Christmas Activities in Dordogne
Dordogne truly comes alive during the Christmas season, offering a plethora of festive activities for you and your loved ones to enjoy. From charming Christmas markets to ice skating rinks, the region offers a myriad of opportunities to soak up the holiday spirit.
Immerse yourself in the traditional French Christmas traditions, where you can indulge in delectable treats, explore the beautifully decorated streets, and experience the warmth and hospitality of the locals.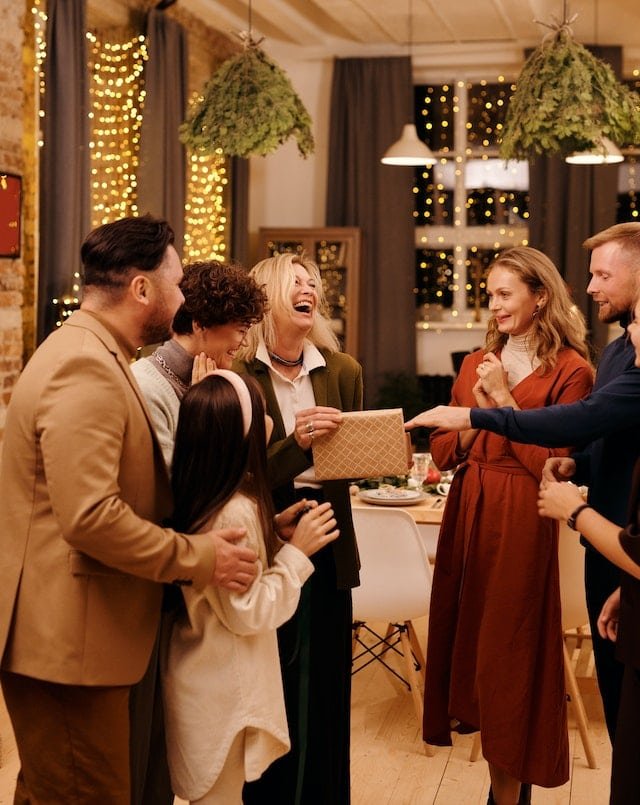 How to Rent Large Houses For Christmas
Revel in the joy of togetherness this holiday season in Dordogne. Gather your loved ones for a delightful afternoon of ice skating under the twinkling winter sky, or an evening huddled around a roaring bonfire, roasting chestnuts and sharing stories.
Indulge in the region's culinary treasures at a family feast, savoring the rich flavors of seasonal fare. Perhaps partake in the art of wreath making or cookie decorating, creating tangible memories of your shared holiday experiences.
Time Together as a Family
The holiday season in Dordogne is a time for unity, a time to create and cherish precious moments with family and friends, all enveloped in the seductive allure of French elegance and warmth.
Every activity, every encounter, every shared laughter, is a thread in the luxurious tapestry of holiday memories you will weave in Dordogne.
Booking and Availability
Ready to embark on your dream Christmas holiday in Dordogne? Booking your large house is a breeze. Simply visit our website, browse through our handpicked selection, and find the perfect accommodation that suits your preferences.
Our user-friendly booking platform ensures a seamless experience, allowing you to secure your spot with just a few clicks. Don't wait too long, as availability for these luxurious houses during the holiday season is limited.
Conclusion
In conclusion, spending Christmas in a large house or holiday cottage in Dordogne, France, offers an unparalleled experience of luxury, comfort, and festive cheer.
From picturesque landscapes to charming villages and a wide range of activities, Dordogne has everything you need to create lifelong memories with your loved ones.
So why wait? Book now, get your large Christmas house to rent and embark on a magical Christmas adventure for a special time that will leave you with cherished memories for years to come.
We are sorry that this page was not useful for you!
Let us improve this page!
Tell us how we can improve this page?