Imagine a holiday where every detail is catered to create a luxurious yet family-friendly experience. Now, envision a place specifically designed to accommodate the unique needs of families with autistic children.
Welcome to our Autism-Friendly Luxury Family Villa Holidays, where we strive to make your holiday truly unforgettable. Your ideal autism friendly holiday, for your child with autism spectrum disorder and for every family member.
Specially Designed Villa For Autism Friendly Holidays
Our villa has been meticulously crafted to provide a safe and comfortable environment for families with autistic children. It is equipped with features and amenities tailored to meet the specific requirements of children on the autism spectrum.
From sensory toys and experiences, to calming lighting, we have thoughtfully designed every aspect to ensure a soothing and accommodating atmosphere.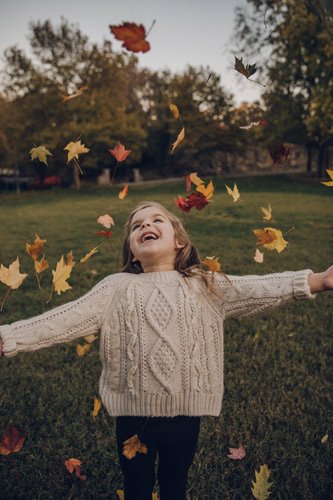 Autism Friendly Accommodation
You need holiday cottages with special needs in mind and autism awareness. You need a quieter area away from the noisy areas of most common holiday cottages and hotels, away from the madness of crowds and over-stimulation.
The joy of being in the remote and tranquil countryside means you have your own kingdom, away from the noise and hustle-bustle of accommodation in a city.
We are based in the south west of France, approximately 6 kilometres between a small town with all necessary amenities, and a quaint little medieval village with spectacular chateau.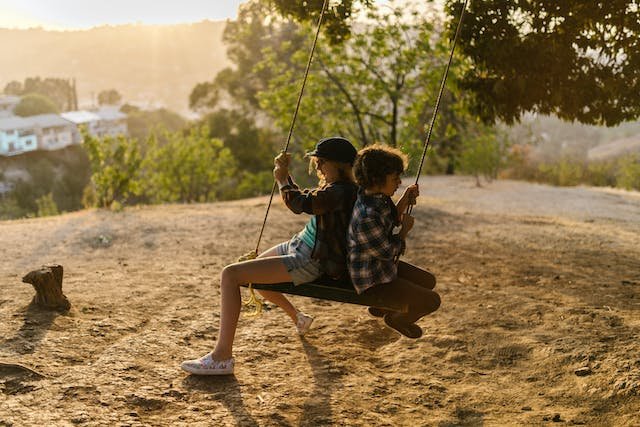 Holidays Designed For You
We provide holidays for exactly this reason, with self catering accommodation so you are in control, and with a games room to explore sensory toys and fun for the whole family including kids and parents and all guests. We have games such as table tennis, table football and air hockey in the play area. The games room is where you'll spend many evenings on holiday!
You'll also want a lot of space – open space outside in large gardens, with a swimming pool and hot tubs, with room to explore the surrounding area. We have exactly this.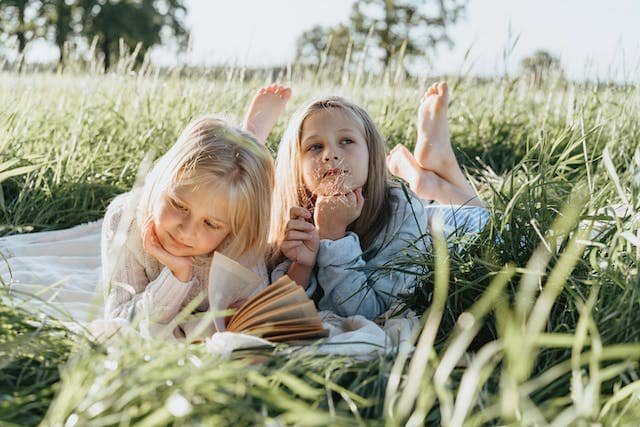 Amenities
Throughout, there is good wi fi if you need to get online with the wi fi.
You can use the banquet hall at the accommodation for meals or relaxing together.
Nearby is a working farm with farm animals and new born lambs to experience, which is often loved by children on the autistic spectrum or with additional needs.
Use this guide checklist to get the best autism family holiday here.
Holiday Destination for Autism Friendly Holidays
The south west France is a fantastic holiday destination for your autism friendly holidays, with easy access to famous cities that few people with autism might experience. It is a great break for the whole family – kids and parents. You can expect accommodation fully equipped for special needs, for fun for all guests.
There are many sights for families to enjoy together. In the Dordogne, you can take a ride along some of the many rivers and see the ancient ruins and medieval buildings. Or kids and parents can appreciate the delicious cuisine.
Disability Awareness
As a holiday destination, the south west France has good autism awareness. Many airports on the way such as London Gatwick airport have special assistance available (but arrange assistance early), whether for wheelchair users or any child with autism spectrum disorder or additional needs.
Autistic people need preparation to deal with a new environment so help them to watch videos and to prepare before hand and to plan ahead. People with autism will engage with a new environment much better with this helpful information beforehand. Which makes it helpful and stress free for you.
Variety of Sensory Experiences
We understand the importance of engaging and calming activities for children with autism. That's why we offer a wide range of sensory experiences to stimulate and entertain at our holiday accommodation.
From therapeutic swimming pools to interactive play areas, our carefully curated activities cater to the unique sensory needs of every child. Our aim is to create an environment where children can explore, learn, and thrive, for very family member.
Special Needs on Your Autism Friendly Holiday
You know your autistic child best. You know what their requirements are and any other disabilities you may need to cover. We are here to help you fulfil their needs, as well as the needs of your whole family.
Please so tell us of exactly what you need when you book, so we can arrange assistance and everything you need, for the children, for parents and all guests.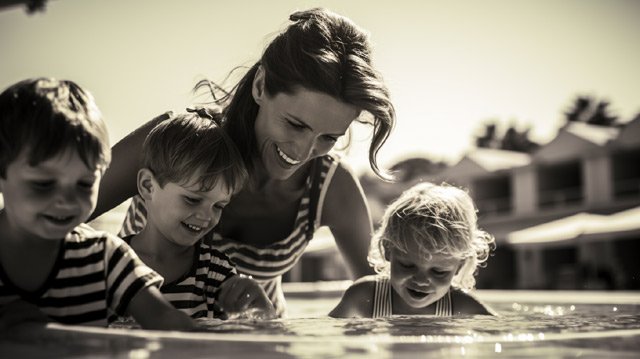 Engaging Yet Relaxing Atmosphere
We believe that luxury should not come at the cost of fun and excitement. Our villa holidays offer a perfect balance between indulgence and family-friendly activities. From scenic views to engaging games, there is something for everyone in the family to enjoy.
We have many games outside for you to play, from badminton and tennis to football and rugby.
We also have 5 mountain bikes that are freely available to use at no extra charge.
You can take a row-boat out on the lake if you feel like it.
Or take a wonderful country walk out from the villa, down the lane, across the field and away to view the countryside and local area, with its beautiful old churches and abbeys.
You can also stroll through our many forests and fields. Maybe with your dog.
And at the end of each day, you can take it at a relaxed pace and unwind in the comfort of our specially designed villas, knowing that your whole family can enjoy time together in the south west France.
Quiet, Peaceful Location for Your Autistic Child
We believe that a tranquil setting is essential for families with autistic children to relax and unwind. Our villa is situated in serene and picturesque locations, away from the hustle and bustle of busy tourist areas.
Here, you can enjoy the peace and quiet that allows for quality family time and a much-needed break from the pressures of everyday life.
Personalized Itinerary & Holiday Cottages
At our Autism-Friendly Luxury Family Villa Holidays, we understand that each family is unique. That's why we provide a personalized itinerary for every family, ensuring that your holiday is tailored to your specific needs and preferences.
Continual Support
Our support doesn't end after your booking is confirmed. We are available to assist you every step of the way, with your autistic child and whole family, from helping you plan your trip to ensuring a seamless travel experience.
We provide ongoing communication and support before, during, and after your stay to ensure that all of your needs are met. With us, you can truly relax and enjoy a worry-free holiday with your family.
Autism-Friendly Luxury Holidays Abroad
Discover the joy of a seamless, high-end travel experience with our autism-friendly holidays abroad. This area of France has a captivating beauty and tranquil environment, providing the perfect backdrop for a serene family getaway.
We offer luxury holiday cottages with self catering facilities, with an acute understanding of the unique needs of families with autistic children.
Each holiday is designed with your comfort in mind, featuring luxury accommodations and a host of engaging activities. Just ask for things to do in the local area.
Immerse your family in a world of enchanting experiences, confident in the knowledge that our supportive team is right by your side, ensuring your holiday is nothing short of extraordinary.
This is also pet friendly accommodation so you can bring your dog on your autism friendly holidays. An autistic child (and many a family member) will often miss their special pet, so take them on holiday too.
Inclusive Activities
We believe that every child should have the opportunity to participate in fun and engaging activities during their holiday. That's why we offer a wide range of inclusive activities, from outdoor adventures to indoor games, designed specifically for children with autism.
We go the extra mile and are always on hand to ensure that you have a fantastic autism friendly holidays.
Customer Testimonials
But don't just take our word for it. Here's what some of our satisfied customers have to say:
· "Our family had a wonderful time, the villa was perfect for our needs. They went above and beyond to make our stay exceptional."
· "The personalized help along the way made our holiday stress-free and enjoyable. It felt like everything was taken care of, allowing us to relax and create beautiful memories with our children."
· "The sensory experiences provided were a big hit with our kids. It was heartwarming to see them engaged and happy throughout the entire holiday."
· "We appreciated the quiet, peaceful location. It truly allowed us to unwind and connect as a family without any distractions."
Conclusion
Autism-Friendly Luxury Family Villa Holidays offer an unparalleled experience for families with autistic children. Our commitment to providing a safe, luxurious, and engaging environment ensures that you and your family can create lasting memories together.
Discover the perfect balance of relaxation, adventure, and sensory exploration as you embark on a holiday designed to cater to your unique needs.
Book your unforgettable autism friendly luxury family holiday with us today to avoid disappointment, and embark on a journey of a lifetime.
We are sorry that this page was not useful for you!
Let us improve this page!
Tell us how we can improve this page?