Taking a break is absolutely vital as a family, especially when one or more of your tribe is an autistic child.
Being on the autism spectrum should not be a block.
You need holidays that are autism friendly.
Can families go on holiday with an autistic child?
Absolutely! Many families go on holiday with autistic children and other special needs or disabilities, perfectly happily, as one family. Is it easy? Well, it would be a lie to simply say yes. It is a question of preparation. Going to specifically autism friendly holiday destinations is the easiest option. Because they've already thought through the likely sticking points and any additional needs for you.
Autistic Holidays
Many children appreciate an easily accessible quiet room, a sensory room, open space, maybe beaches to relax, animals nearby can help, specialist facilities like sensory toys. (The problem with beaches is that on the beach, it depends how good your children are with that open space and freedom. Ear defenders might help if the autism kicks in)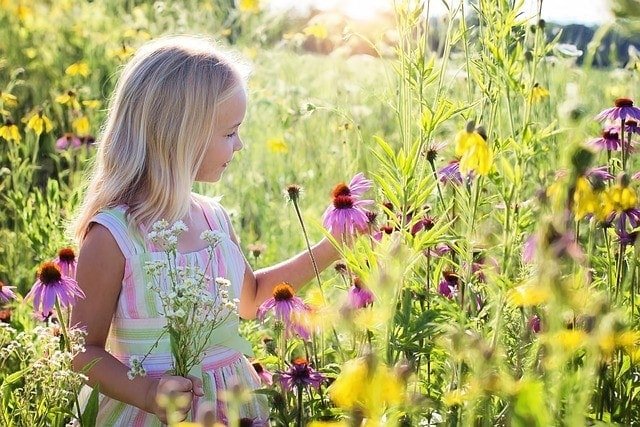 Where is the best place for autism, that is autism friendly?
The best place for holidays with autistic children depends on your kids, and where they are on the spectrum.
For some, the ideal family holiday would be a holiday park resort, maybe even a theme park with kids clubs that the children can join, and self catering accommodation. A theme park resort or water park resort can be noisy for some! A benefit of larger organisations can be direct access to medical equipment, facilities and staff, if that is what you need for your holiday to run smoothly. You may struggle with the noisy areas though.
Peaceful Holidays for autistic children
For other families they're better in holiday houses with a more remote feel, maybe with a games room, a private swimming pool, possibly a sensory room, with some nice local attractions, a local park, a chance to visit animals.
While all inclusive resorts might be an easy option for other parents and families, unless it is a designated autism friendly holidays destination, other guests might be a little judgemental or lacking in consideration to the needs of your autistic son or daughter.
With holiday houses and similar accommodation, you have the huge benefit of self control beyond just self catering accommodation and your own swimming pool – you control the environment much more.
Some families have reported that safari tents have been fun with their autistic spectrum children and learning difficulties to create a new social story . Hot tubs can be a calming and fun place for children.
What is the best environment for autistic child?
On holiday, what matters is every member on your family holidays is included, considered, and happy, together as a whole family.
Although as parents you might want to go out to eat, busy restaurants may be too over-stimulating for the autistic children.
Hotel accommodation can often be an uncontrolled environment with too many people who are unaware of autism and other special needs, and many a hotel often lack the facilities and understanding necessary.
Beaches may seem like a good idea, but only if it is not overstimulating on the beach and around. Often the beach is crowded and there is so much going on that you cannot control the noise or environment. Near the beach will often be over-developed areas of restaurants and amusement parks etc.
If you can find a beach with almost nobody else around that is ideal but rare. Such beaches can be paradise – if you find beaches like that, don't tell anyone!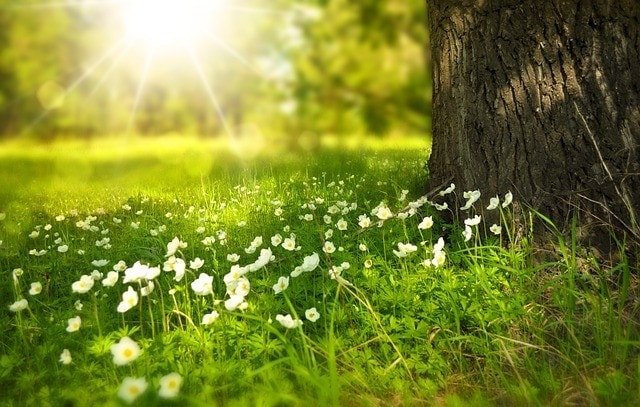 Quiet With Local Attractions
A remote countryside environment can mean you can control the situation and avoid over-stim.
It also means if you love animals, you're more likely to see some!
All families and all children are different so it is important not to say what is right for one child is right for another child.
For some families, for example, friends of ours with their two sons, a remote holiday house with two bedrooms was perfect for them.
Other parents might benefit from a swimming pool themselves. It is a holiday for the whole family after all.
Know Anyone With Autism?
We also specialise in Autism friendly family holidays.
If you or anyone you know has an autistic child within the family, please talk to them and to us about a family holiday specifically catered for families with an autistic child, for a fun, safe break abroad.
Can I increase autism awareness as I travel?
As you travel, it is a wise move to help others to understand that they are near autistic children.
Autism awareness means gently letting others around you know that a person is autistic, so hopefully they can be more kind, patient and non-judgemental.
Autism Awareness
There are a few options here. The lanyard is a good option, although it is only visible from the front. Airport staff are mostly trained to recognise the Hidden Disability lanyard and logo, provide assistance and respond accordingly.
Autism Headphones are a new option to add to your autistic children headphones, as a funky 'decal' decoration on headphones, which increases autism awareness.
Autism Friendly Holidays
The start point of successful autism friendly holidays for families, is to know your child and their personal special needs.
The family holiday destination, its facilities, and the route to get there needs to be tailored to your family and special needs of your children.
Some families and parents with children far on the autism spectrum will need to think more carefully about the travel arrangements. Possibly a destination closer to home is a better option.
Families Can Prepare
Or a lot of preparation can be helpful; for instance, watching through videos together, of the journey, the route, the plane, the airport, the drive, the destination itself.
If possible, a good holiday home that is autism friendly can provide walk-through videos of their property, going into every room.
We do!
Mild to Mid Range Autism
At the same time, we recognise that although we provide luxury holidays for autistic spectrum children and family holidays, we are not set up for the more extreme end of the autism spectrum behaviours.
So check with your venue before booking. There are other places such as the Thomas Centre UK in Lincolnshire or The Hartlands UK accommodation on the Isle of Wight (also in the UK) that are set up to look after more extreme behaviours with additional needs in children.
Autism Spectrum Holidays Abroad
Equally, because we are a luxury provider for autism friendly holidays abroad, families need to travel a fair way to get to us.
To be able to travel abroad with your children, parents realistically either need to know that the children are low to mid range on the autism spectrum, high functioning, or that there is expert assistance. Many resorts and airport staff will provide this assistance, although many resorts and many a hotel are clueless on this!
Prepare For Your Family Holidays
So a lot of preparation is needed to make sure you book your holiday at the right resort or holiday home, as well as preparing for the journey.
Noise cancelling headphones can be a fantastic option to minimise outside noise. More on this here.
It is a good option to prepare as much as possible and to watch videos of your destination as well as of the airport you'll be visiting and what it is like to be on a plane (assuming you're flying and not driving), or on the Eurotunnel for example.
We provide videos to walk you through our accommodation bedrooms, Banquet Hall, swimming pool, Games Room etc here. Kids can watch these with parents beforehand, so together you can know what to expect without any surprises.
Join us for your autism friendly holiday abroad here at GiteDordogne now.
Learn about how our remote, peaceful luxury family villa in South West France can help you and your family have a wonderful time together here.
Know Anyone With Autism?
We also specialise in Autism friendly family holidays.
If you or anyone you know has an autistic child within the family, please talk to them and to us about a family holiday specifically catered for families with an autistic child, for a fun, safe break abroad.
We are sorry that this page was not useful for you!
Let us improve this page!
Tell us how we can improve this page?